VAT No: 187341488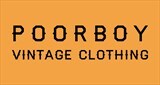 Hull, UK
All orders shipped on Mondays and Thursdays via DHL Express with tracking number 📦💨
Dress to impress
Dressing for your shape
When it comes to bodies they come in an array of shapes and sizes; no two bodies are the same. That is what makes it increasingly difficult for people to dress for their shape and emphasize their key assets.
There are five bracket categories that may help you match your shape to a style of clothes to flatter your silhouette.
1)Pear shape
Pear shaped bodies are defined by their bottom half being bigger than their top half, they tend to have larger hips and thighs and narrow shoulders. Pear shaped women tend to have their best asset as their hips or legs, so to emphasise this tight skinny jeans and anything on the top half to balance out the shoulders. Layering on the top half with waistcoats and cardigans are a good way of achieving this.
2) Top heavy/ wedge shaped
With a top-heavy figure it is common to see broader shoulders but with flatter hips. When attempting to add more life to the bottom half, coloured/patterned trousers are great at doing exactly that. Even a pair of 60s/70s style flared trousers balance out the shoulders. One thing to avoid is spaghetti straps; this will make the torso appear smaller and your bottom half out of proportion. Anything high waisted will be your best friend.
3) Hourglass shaped
An hourglass figure is typically a fuller bust, smaller waist and fuller hips, in line with the bust and shoulders. For this figure anything with a plunging or sweetheart neckline that draw attention to the waist as it is a key feature of someone with an hourglass figure. A-line shirts and jackets above the waist are great at emphasising those natural curves.
4) Apple
An apple shape is where the tummy is broader than the width of your shoulders and hips. When trying to balance out your other features, doubling up on shoulders and hips is the way to go. A fifties style dress that flares out at the waist is wonderful for this figure. V-necks also create the illusion of a longer torso.
5) Rectangle/Boyish
A rectangle/boyish figure is a solid square shape with little definition of the hips or waist. But in order to broaden the shoulders and hips 60s style sundresses with flared or circle skirts and tops with halter neck; both of these styles can help create the illusion of curves. Also collared tops or any tops with ruffles or detailing can add to an otherwise flat silhouette.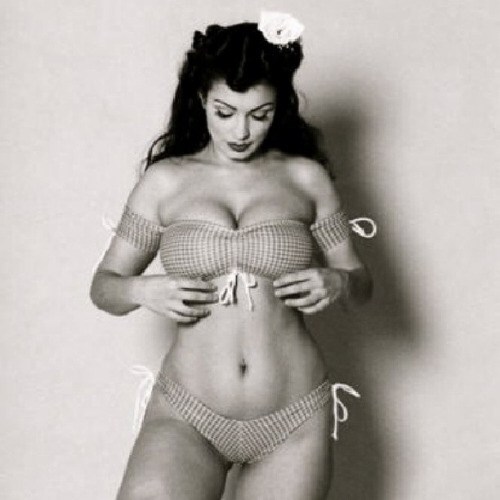 – Jodie Hurst