VAT No: 187341488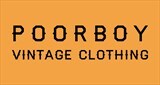 Hull, UK
CORONAVIRUS delivery delays (about 5 working days). Sorry for any inconvenience xx
Festival packing 101
There is nothing worse than finally arriving at the festival after what feels like hours of getting to the campsite with all your heavy stuff… than to realize you forgot you favourite festival outfit (actual nightmare I had once). All you wanna do is get slouched in your deck chair with a drink in hand chilling in the sun… but NO.
Because we're so passionate about our festivals (if you haven't already noticed), we're here to help! We wanna make sure you make the right choice in what funky clothes you're seriously going to need.

Guys:
Levi's denim jacket
You have to admit, the denim jacket is the go to for either your cool grunge casual look, or if you're just really unsure on what else to wear.
The denim jacket is also our top fave for our festival boys! It will never let ya down… promise!
Checked shirt
We ourselves would style a check shirt either open over a plain tee and a quirky necklace, or you could always wear it fully buttoned up… either way, anything goes at a festival!
Adidas/Puma/Ellesse… tee (whichever you prefer!)
A cool branded tee never goes a miss, and is dead easy to style for the more sporty guys. Styled with the right shorts, jeans or even dungaree's if you're daring enough, easy choice to easily pull off.
Levi shorts
I personally love the shorts and wellies look at a festival. Covered in mud makes it EVEN better! Either fray them with a good old cheese grater (be careful!) or roll them up, either goes! Maybe even add a scarf in the back pocket for a funky touch.
Bum bag
I know how bad you guys can be when it comes to misplacing your belongings, and when it comes to being in the middle of a field, that's just not the ideal place to be so clumsy… That's why we have our amazing bum bags to offer! Money, locker key and camera. Done.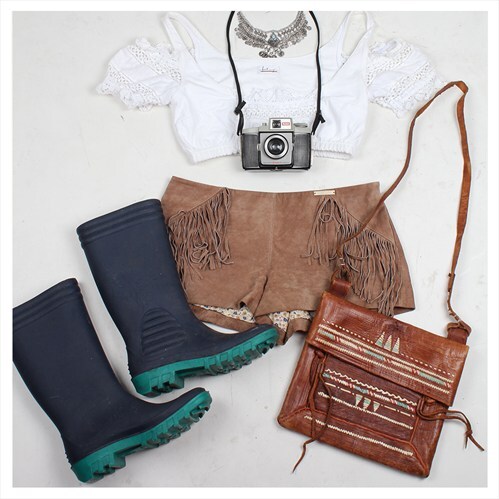 Girls:
Gypsy crop
We are suckers for a cute little bohemian number here at Poorboy! Add a little bit of lace and off the shoulder detail and you've got it.
Suede hotpants
For the perfect 70's vibes, suede is the ONE. Especially when they've got fringing on like these shorts!
Western bag
To carry your money, phone, key, camera…. Makeup, poncho, more make up, all 7 lip glosses, food and all of the other pointless stuff us girls carry around with us, just incase we might need to give our brows a pluck whilst in the middle of watching Biffy Clyro…
So there is what we would make sure we HAD to pack when going to a festival, we wouldn't want you turning up not looking ace as!
P.s don't forget baby wipes and toilet roll, just don't.