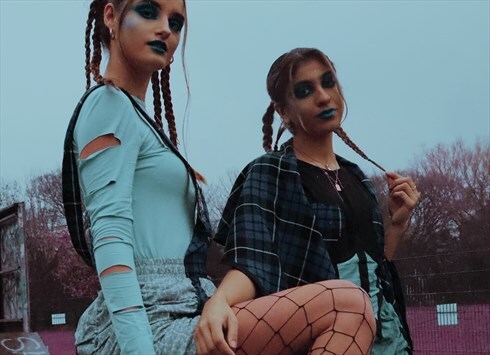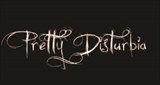 MANCHESTER, UK
🖤 Pretty Disturbia Vintage & Handmade! 🖤 Sustainable/ Ethical/ Inclusive/ Positive/ we have zero waste...
36 Things to do this summer..
It's offically the summer hols!
Here's a little list of things you can do when your done sunbathing and sipping cocktails!
1. Have a ridiculous pile of magazines? Rip out all your favourite pages and place them into categories in a leaver arch folder to create a lovely inspiration folder. Recycle the pages you don't want or keep them to make your own paper.
2. A friends birthday coming up? Make them a cute little gift bag using 2 squares of fabric, sewing up 3 sides then turning it inside out. Tutorial coming right up for those who want it!
3. Make your self a phone wallet! same principle as above but draw round your phone first then add about 2cm all sides to insure it fits nice and snug! again Tutorial will be posted soon!
4. Make your self a pair of bleached shorts! Right on trend!
5. Going on holiday? Get packing! what are you waiting forr??
6. Off to the beach? Make yourself a cute beach tote! No sewing required!!! Tutorial by Good Life Blog
7. Does your bedroom need a makeover? Make some cute new pillows for your bed!
I can't wait to try this myself! :) Tutorials by Twigg Studios: http://www.twiggstudios.com/2012/06/horchow-windowpane-pillow-knock-off.html
8. Cook something tasty! Do you flip by those amazing dishes in magazines and think yum! I'd love to try that! Do it! Try something new.
9. Go for a lovely picnic with a bunch of your friends and enjoy the weather.
10. Start a journal, or own a blog? try blogging everyday!
11. Have children or younger siblings? Try this summer nature detectives package, you'll have tonnes of fun!
www.naturedetectives.org.uk
12. Handmake a friend a card, a birthday, anniversary or just to say thanks!
13. Create a photojournal, tumblr or instagram are great platforms for this or you could integrate it into your blogs.
14. Get creative.. draw some pretty flowers.
15. Read at least one book.. I've just finished the Help, Highly recommend for those who get sucked in to books!!
16. Feeling down because you can't go away on holiday this year? Have a day of relaxation followed by a lovely meal you'll soon feel better.
17. Watch the sunrise with someone special.
18. Print out your favourite pictures and put them in an album / scrapbook. With everything going digital we seem to have lost our tangible memories.
19. Find yourself a pen pal.
20. Have a girly night in :)
21. Go to a theme park your never to old!
22. Get yourself organised! This is my number one priory this summer!
23. Spend time with your sibling even if you argue all the time, it's nice to be nice to each other.
24. Go for lunch with your Mum or Dad or both!
25. Go on a bike ride! Great exercise and a fantastic way to tan!
26. Have a themed garden party.
27. Go for brunch.
28. Meet up with an old friend.
29. Go on a roadtrip.
30. Have a fun photoshoot!
31. Make some memories.
32. Teach someone something.
33. Make a rainbow cake :)
34. Go for a walk somewhere new.
35. Say yes to everything for a day.
36. Visit a capital city.
Have Fun Dollies!! We'll be back with more things to do shortly!!
Chloe – Team PD