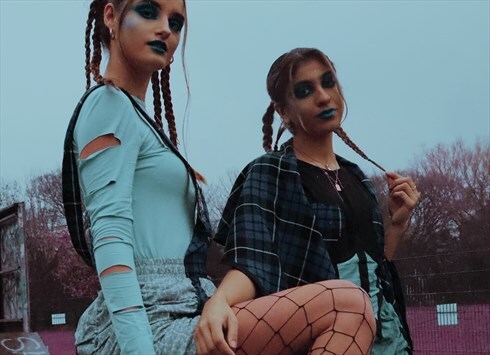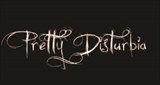 MANCHESTER, UK
🖤 Pretty Disturbia Vintage & Handmade! 🖤 Sustainable/ Ethical/ Inclusive/ Positive/ we have zero waste...
6 Months as a PD Dolly!!
Heya Peeps!
So after the most amazing 6 months internship it's time to say goodbye as I'm leaving Pretty Disturbia!
I've learnt so many things about fashion, running a business and even more about myself! It's been such a hands on experience here at PD and I've had the opportunity to be involved with every aspect of the company. From creating moodboards and concepts, designing and making, getting crafty with customising and embellishing, this has definitely been a very fashion forward and creative experience!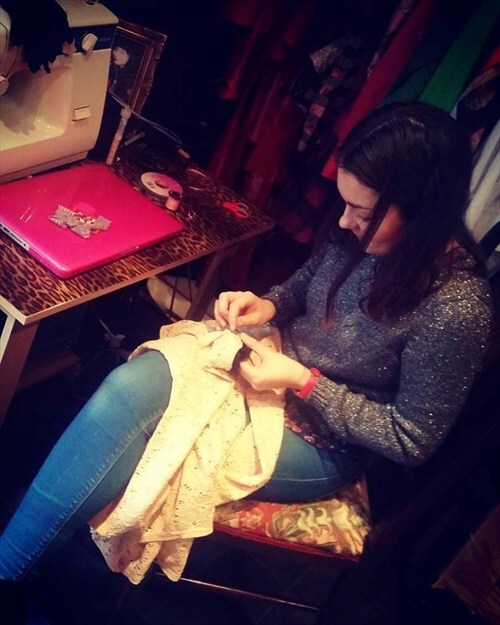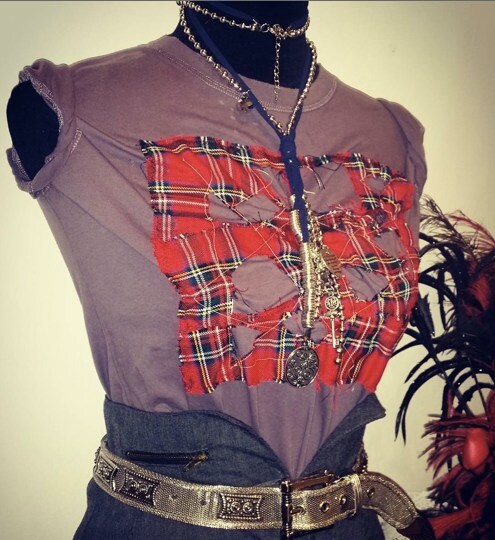 I was also able to challenge myself and try new things, discovering new skills in things such as styling, photography and hair and make up, blogging, social media and marketing – I was really encouraged to grow my skills in these new areas that I'd never worked with before! And it was so much fun!!
One highlight of my placement was seeing my circus concept idea develop from a moodboard through to a full collection with a gorgeous model and people buying our pieces! It all came together really well and showed me how much work you can get done in a short space of time – and how rewarding it is!!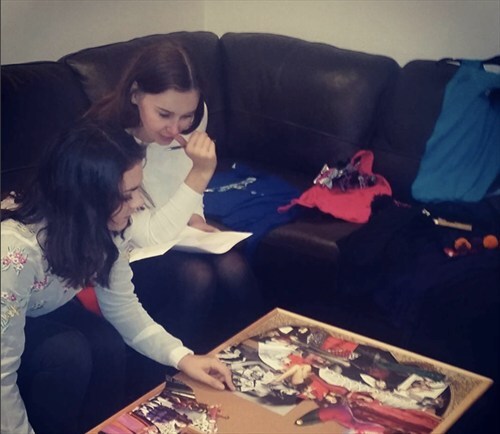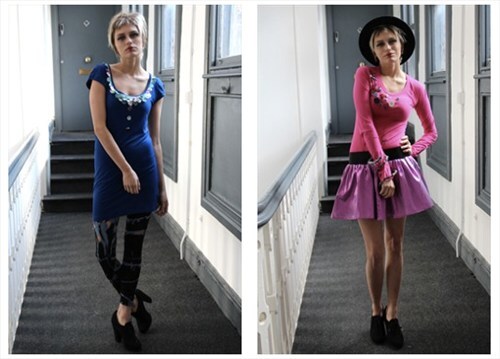 Other highlights include jazzing up the studio and glamming up every surface in a gorgeous leopard print – Now the studio is as stylish and fab as the people that work there!! – and of course the Christmas Party which was so much fun! I loved getting dolled up for a night with the PD Dollies!! The Clothes Swap Party was also a fun opportunity to meet other fashionistas, making friends and sharing things in common, as well as the added bonus of getting some new items for my wardrobe!
Another part of my experience was the admin side of the business; listing items for sale, dealing with the orders, organising the studio, running errands and working to a deadline – All these things are so important to help a business run smoothly to give you the skills for any job! And through doing this I actually found that I can be super organised and efficient!!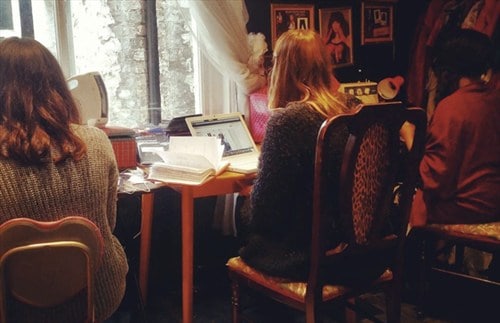 I've had such a wonderful time here at Pretty Disturbia and love everyone here! Will miss this place so much and I would encourage anyone interested in fashion to join the PD team – it's grown into one big family and I am very sad to leave!
I'm so grateful for this experience and I will be taking everything with me that I've learnt. I want to say a big THANK YOU for having me – It's been amazing!!!!
Peace Out from PD Dolly Ellen xxx