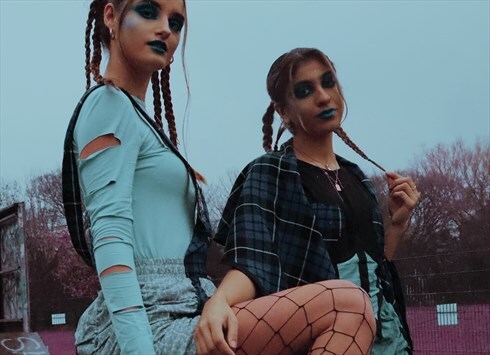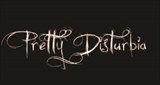 MANCHESTER, UK
🖤 Pretty Disturbia Vintage & Handmade! 🖤 Sustainable/ Ethical/ Inclusive/ Positive/ we have zero waste...
AND STRUT... All the latest on yesterdays photoshoot & new boutique items!
Hey Dolls,
It's intern Emma filling you in on the recent happenings at PD HQ!
So yesterday, the queen of the crop Leesa Bertram herself (Brand Owner & Brains behind the business) and I did a small photo shoot for new items featuring on our ASOS Marketplace Shop! The garments consisted of Pretty Disturbia, BANG BANG and scribble & one off vintage pieces.
We had 3 new models who we haven't photographed here before at PD and they were all amazing – Constance Burke, Michael Mason & Erzan Popova. It was such a fun day, dressing them all up; felt like I was 7 years old again, dressing up my Barbie and Ken dolls. (which don't lie – everybody remembers and wishes they still do!)
I thought I would quickly share my favourite shots of the day and give you a little snippet of what you could get your hands on!
Michael – Wearing Pretty Disturbia.

This has to be one of my favourite mens tops from the PD collection, it has a vintage indie feel but is hand made and unique, can you get any more rockstar right now?
Constance – Wearing Vintage Pieces.

Here comes Constance shaking what her momma gave her in this lush red midi dress which we teamed up with a floral cropped jacket. This outfit is definitely my favourite of the day as the jacket can be whipped off or kept on and still looks good enough to eat!
Erzan – Wearing Vintage Denim.

Keeping it classic with this baggy denim shirt modelled beautifully by Erzan, I chose this as my favourite from his photoshoot as painter chic is always.. chic! Everybody suits a good loyal denim shirt and is definitely a must have in every lads and lasses wardrobe! RULE.
Keep checking our boutique for all the new items being put on from all 3 photo shoots! I hope you have fun dressing up in these sweet pieces like we did!
Happy Thursday!
PD Dollie – Emma.
xo