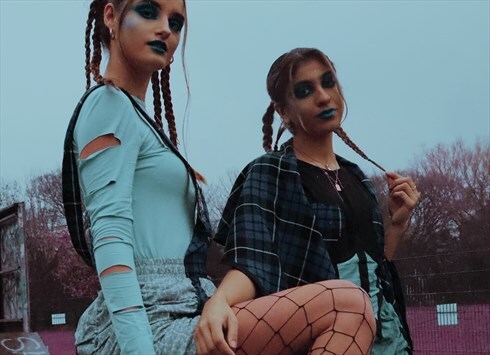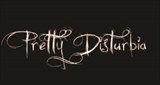 MANCHESTER, UK
🖤 Pretty Disturbia Vintage & Handmade! 🖤 Sustainable/ Ethical/ Inclusive/ Positive/ we have zero waste...
Bestival Summer Of Love!!
Hey peeps!!
Hope you're all having an amazing Summer! For those of you that didn't know…last weekend Bestival took over the Isle of Wight, ending the Summer with a bang in true festival style!!!
As soon as you step foot on the Island you can feel the buzz in the air as everyone heads down to the campsite together! Finding a spot to camp is tricky at best – you have to be quick and snap up any half decent spot as soon you see it!! Oh and you better hope your neighbours are friendly as you'll be pretty much living on top of each other for the whole weekend! Once everything's set up and unpacked it's time to explore!!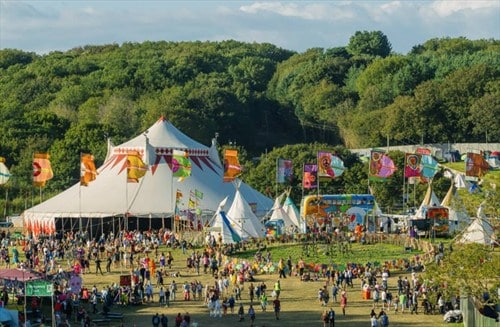 The theme for this years Bestival was "Summer of Love" – think hippy love and peace, relaxation and good vibes! With so many incredible costumes everyone was definitely spreading the love! 70s style flares and long flowing wavy hair, you can tailor your look to fit the theme while keeping your own style throughout!
If you aren't interested in any of the acts on at some point then there's still plenty to do to keep you occupied! Visit the 'Slow Motion' section for free haircuts, meditation and all things hippy! Fancy having a makeover or a manicure at the Rimmel stand? Or want to challenge your best mate to a Guitar Hero battle?? Think of the most delicious food you're craving and they've got it! Explore the shops and clothing stands or take the weight off your feet and take a ride on the train of thought through the Bestival site!
If you love the music though then there's constantly things to see! Highlights of the weekend included Craig David bringing back the old school beats, Missy Elliott and the Jacksons hitting up the main stage, Lion Babe, FKA Twigs and Annie Mac!! Even if the music isn't to your taste, the amazing atmosphere of the crowd is enough to have the best weekend! With fireworks to finish the finale of the festival, the heavens opened up almost to signify bestival as the end of Summer – and what a way to end it!!!
For those of you that didn't make it down to Bestival last weekend, I hope this gets you excited to definitely check it out next year! And for those of you that visited Bestival….See you next year!! :)
Kisses from PD Dolly Ellen xx