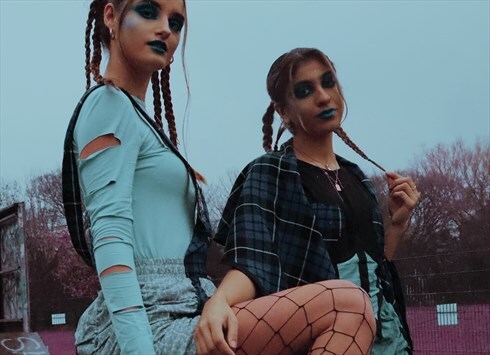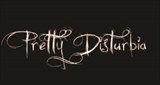 MANCHESTER, UK
🖤 Pretty Disturbia Vintage & Handmade! 🖤 Sustainable/ Ethical/ Inclusive/ Positive/ we have zero waste...
BOOKS OR LOOKS? Let's be greedy, I want both!
Hey girls, it's intern Emma again at Pretty Disturbia HQ.
Back to school, college or university soon or even already?
Don't worry; we feel your pain. Those early mornings of being lectured at or asked repeatedly for your latest due assignment. Forgetting your lunch even though you made it and packed it up in your cute new lunch bag the night before, or having to run like a sweaty headless chicken for the bus…
Well, as the famous mother from Matilda says, (Please say you remember that film, if not – where was your childhood!?) "You chose books, I chose looks" Well, scrap that – let's have both!
How may you ask?
Well, here I give you my favourite back to school looks hand picked by yours truly on our very own Pretty Disturbia Boutique on ASOS Marketplace. Simple:

Every girl needs these in her wardrobe for studying, my motto is look the part, feel the part. You couldn't get more 'geek chic' with a simple long white sock with these unique bow details on the sides. Add to your naughty leather or wetlook skirt to bring back some innocence into your outfit or add a vintage feel to your favourite little dress!

This croptop from the new collection has to be one of my favourite pieces, and trust me, choosing a favourite was a hard decision because the new collection is out of this world! (get it! angels.. demons..yeah?)
Anyway, this top can be worn with the beautiful couture embellishment on the front or the back which worn either way, can give you a totally different outfit vibe.

Finally, I have picked out this cheeky little number, handmade cream embellished peter pan collar. It is a beautifully made piece. This collar would team up great with the long socks for that glamorous geeky look, which definitely gives you the looks and the brains to outsmart your classmates in the classroom and the wardrobe!
I hope my few picks have helped. These are all from our new collection 'Angels & Demons'.
Please have a gander on our ASOS Marketplace page and style up with the handpicked vintage items!
Lots of Love.
Pretty Disturbia xo