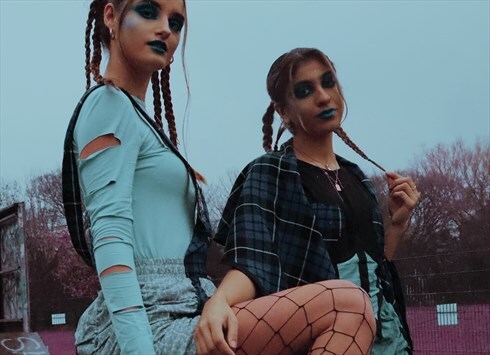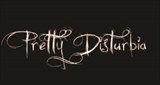 MANCHESTER, UK
🖤 Pretty Disturbia Vintage & Handmade! 🖤 Sustainable/ Ethical/ Inclusive/ Positive/ we have zero waste...
Digging Around for Faux Fur & Chunky Knits
Autumn is approaching and its that inbetweeny month of transition in the seasons.
Every morning (well, if I make it out of bed in the A.M that is!) I scrap around my bedroom wondering what to wear, what's the weather like?
And sometimes, trying to fit your head out the window just doesn't work quite so good as the initial idea.
As a Manchester based company we're all about the faux fur and the knits!
They look great on any figure/age and they're such loyal wardrobe pieces! Everyone has their favourite big snug jumper which pops out the closet every year. But let's mix it up a bit!
Vintage jumpers are about every year, so funnily enough they never seem to go off trend for AW fashion.
I have picked out a few of my favourite snuggley items from our ASOS Marketplace Boutique!

GET IT HERE
£12
Obviously not real fur! Faux fur is in every year and makes you feel like you're being constantly hugged by a bear. This faux fur cape is great for autumn as its not too bulky in the current weather.

GET IT HERE
£22
I love this jumper, its so unique and statement. We all have that plain loyal jumper but why not give it a more extravagant friend so you can put this beauty in the limelight and give your usual jumper a day off!

GET IT HERE
£25
Cutesy knitwear is EVERYWHERE this season. Topshop seems to be a sucker for it at the moment with puppies and kittens etc etc plastered all over their clothes. Who can resist this little jumper? It's vintage too so I can assure you, no one will be turning up wearing a matching one!

GET IT HERE
£30
When I saw this chunky knit cardigan, as a girl I instantly thought of.. FAT DAY. When you feel like you just want to be all cosy and covered up when you're just not feeling looking flashy and can barely move in a dress or a pair of your skinniest jeans. This cardigan will be your best friend. It's beautiful yet practical. – The perfect partner for autumn!
These are just a glimpse of what we have on offer, please keep checking the boutique for more vintage knits as the autumn season progresses away from our beloved summertime!
PD Dolly
Emma. xo