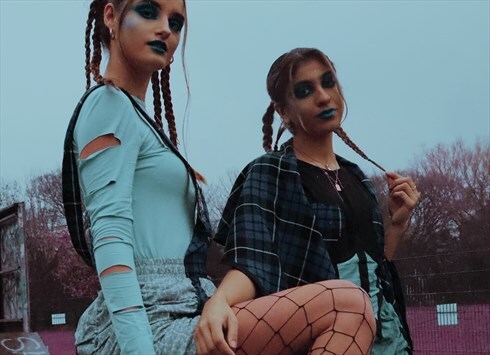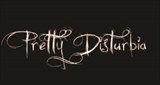 MANCHESTER, UK
🖤 Pretty Disturbia Vintage & Handmade! 🖤 Sustainable/ Ethical/ Inclusive/ Positive/ we have zero waste...
Get to know Toria better!
Hey Peeps,
Happy Friday, to continue to celebrate Toria, take a look at an interview I did with her down below.
Have a fab weekend.
Kisses from P.D. Dolly Lou xx
When did you first find your love of alternative fashion?
This is a strange story! We never had any music TV channels when I was little, but we'd holiday a few times to the same place over the years and the place we'd stay had MTV. Seeing Marilyn Manson and Aerosmith for the first time in music videos are the two that stick in my earliest memory. I was completely captivated by the sounds and styles, I just knew at that point that I needed to head in that direction. But I also grew up with old films from the 50s and I loved the fashion and makeup there too, so I like to mix up vintage with more music related alternative styles. Strange early influences I know!
How did you find fashion helps you to express yourself?
I was quite a shy teenager. Wearing clothing that was a little bit unusual helped me express myself without having to say much! I think it's my own quiet rebellion.
Who is your fashion icon and why?
This was a hard one! I think I pull inspiration from multiple sources depending on my mood! Some steady influences have remained, if I want a vintage/retro vibe I look at Audrey Hepburn, Doris Day or Marilyn Monroe, and other similar actresses of their era like Angela Lansbury who has surprisingly awesome style! She isn't just the little old lady in the TV show: Murder, She Wrote! I always try to hint at their vintage looks in my makeup. But then my most influential period as a teen was dominated by basically everything Rose McGowan wore in the Charmed era, and anything Gwen Stefani wears, ever. I've never stopped loving the style and looking back at them all for inspiration. I don't think I have just one icon! I just like to merge vintage and grungy/goth looks, and take inspiration from people in my current time already doing that, like Rose and Gwen. I also can't leave this section without mentioning Taylor Momsen, the only recent addition to my..
... icon list. She merges grunge/goth vibes and retro lingerie perfectly!
What was the first item of PD clothing you fell in love with?
The slashed sleeve sheer shirt/jacket! I got to model it on a photoshoot and I just fell in love with it! It was one of the first PD pieces I had ever modelled and I was super proud of the pics. Years down the line I finally came to own one of the jackets and it is my most prized possession! It reminds me of the journey I've been on and it's such a stylish piece! It gets loads of compliments.
What are your 5 favourite Pretty Disturbia pieces?
1. Slashed shirt jacket.
2. Eye print crop top.
3. THE FACE MASK.
4. All the cute little waist corsets that have just come out!
5. This one is a draw between the wet look fingerless gloves and the new tartan mini skirts.