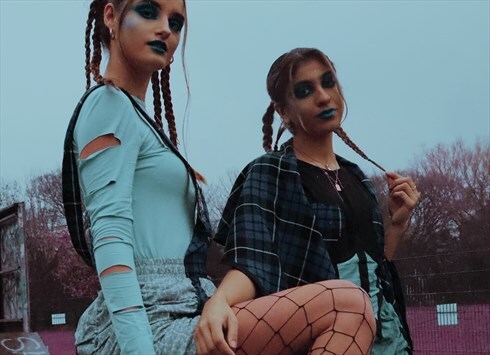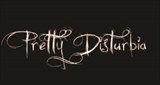 MANCHESTER, UK
🖤 Pretty Disturbia Vintage & Handmade! 🖤 Sustainable/ Ethical/ Inclusive/ Positive/ we have zero waste...
*Happy Halloweeeeeeen Peeps!!!!*
The witching hour is nearly upon us.. So here at our Afflecks Palace (Manchester) boutique we have been punking up the displays to inspire you all for Halloween! We've chosen some gorgeous on trend, pieces which we think would look great on the evil evening of the 31st October! These outfits would look great for a Halloween party or even a date. We've chosen colours to suit the theme from blood reds to creepy blacks and everything in-between. These looks are all available on ASOS Marketplace, in Afflecks and on our website: http://www.prettydisturbia.com/.
This burlesque red top is just the piece for a halloween date with an edgy printed photo of a very scared gorgeous girly! Perfectly teamed with a puffy ruffled skirt or leggings.
Get it here for £22.99: https://marketplace.asos.com/listing/t-shirts/red-burlesque-face-print-top/1211449
Sexy ruffled petticoat skirt perfect with a corset top or our black sheer metallic jacket is the perfect look for a sophisticated halloween party with your friends. Definitely a tricksy treat!
Get it here for £30.00: https://marketplace.asos.com/listing/skirts/net-rockabilly-petticoat-skirt-black/1193136
This corset is so hot it blew our wet-look armlets off!! This is great for halloween as it incorporates the sexy colour combo of black and red. Best worn as a burlesque-y outfit with out metallic hotpants or a lovely skirt :)
Get it here for £40.00: https://marketplace.asos.com/listing/corsets/punk-grunge-sexy-satin-corset-gothic/1204082
Our wet-look armlets go with any outfit, casual or dressy, don't just wear them for Halloween either, they will keep your arms warm all winter long.
Get them here for £15.00: https://marketplace.asos.com/listing/gloves/wet-look-punk-grunge-armlets/1196445
This knitted collar with pendant is so cute! With a screaming mouth embellishment it's definitely scary enough to wear with a really sophisticated outfit for halloween, whether you're going on a hot date or to a sassy party.
Get it here in a choice of black or white for £15.00: https://marketplace.asos.com/listing/necklaces/sophie-ho-for-pretty-disturbia-knitted-collar-with-pendant/1190763
This lovely top is perfect for daytime Halloween for keeping snug in the cold, wear it with leggings or a pretty skirt and even our black metallic-y jacket.
Get it here £32.00: https://marketplace.asos.com/listing/tops/pretty-disturbia-black-applique-leather-wings-top/1190806
Oooph! Blood red, perfect for scaring but also daring enough to wear in a classy date with a smart top and thick tights or leggings :)
Get it here for £30.00: https://marketplace.asos.com/listing/skirts/red-punk-grunge-50s-style-petticoat-midi-skirt/1203837
Kisses from Pd Dolly Louise! xxx