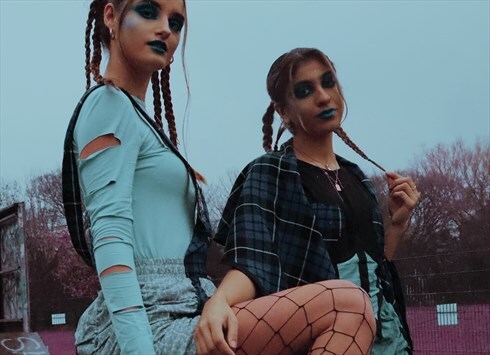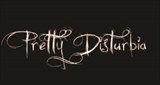 MANCHESTER, UK
🖤 Pretty Disturbia Vintage & Handmade! 🖤 Sustainable/ Ethical/ Inclusive/ Positive/ we have zero waste...
It's Festival Week!
Pretty Disturbia is getting geared up for festival fashion, with Boomtown last weekend our very own PD Dollie Amber was on the scene to get some fabulous Boomtown festival fashion. This week we are showing street style, creating a Pretty Disturbia outfit of the week look and showing you guys our top pics from our festival and vintage inspired garments. From Aztec prints to Alternative fashion we are on the case in time for festival season.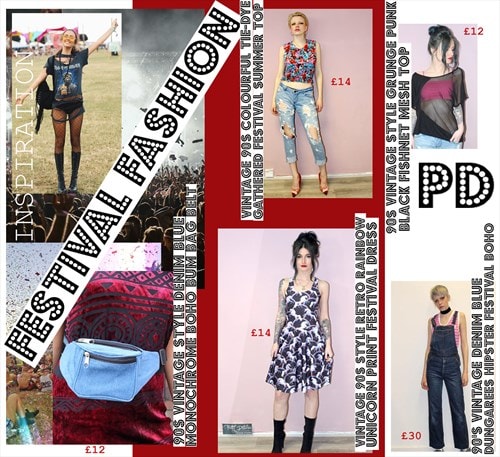 Starting with our top pics this season we have a variety of vintage outfits from our ASOS marketplace page to get you into the festival mood! Our style inspiration has come from Pinterest to our very own PD Dollies style!
This first item is our Vintage 90's black and white waistcoat from our Pretty Disturbia page on ASOS marketplace. This statement garment would go perfect with a brightly coloured t-shirt or just on its own with some ripped shorts or jeans ready for festival style.
(ASOS Marketplace £22)
Every festival wardrobe must include a fun and quirky dress! Our choice? This cute and fun rainbow 90's unicorn dress, if you're feeling the multicoloured vibes then this is the festival dress for you!
(ASOS Marketplace £14)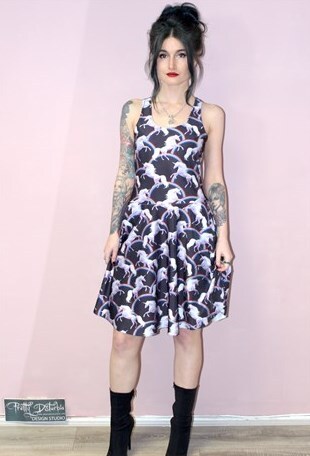 Dungarees are back again, with this vintage pic this vintage garment is another hot piece for festival season- be it if there's a chance of a summer storm…
(ASOS Marketplace £30)
Tie-dye is a classic festival staple that every fashionista needs for their weekend away, this top has a twist with this funky texture.
(ASOS Marketplace £14)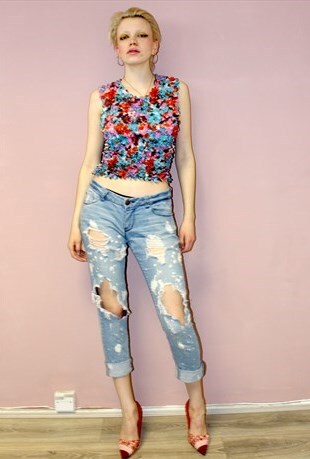 At Pretty Disturbia we love a punk flare to our outfits which is why this mesh fishnet punk top paired with a bright bandeau top this is a staple item for this season.
(ASOS Marketplace £12)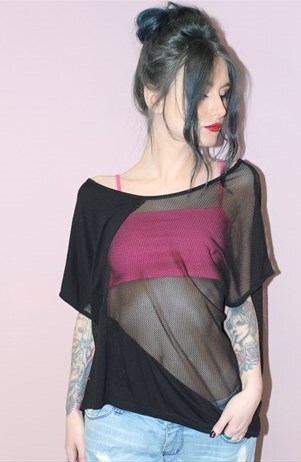 Finally what is a festival outfit without a vintage 90's bum bag! This is our favourite accessory pic for this week!
(ASOS Marketplace £12)
Festival week continues with Amber our lovely PD Dollie here at PD HQ has been out in the festival scene at Boomtown last weekend sporting our 90's Vintage Retro Style Shell Ski Jacket Puffer, our purple version of this piece is on ASOS Marketplace now! With these fab street style images from boomtown we've seen what you guys are loving this season!
(ASOS Marketplace £22)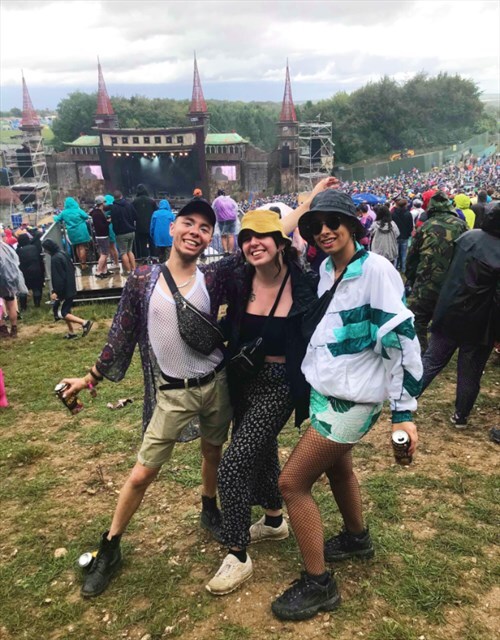 Boomtown Street Style…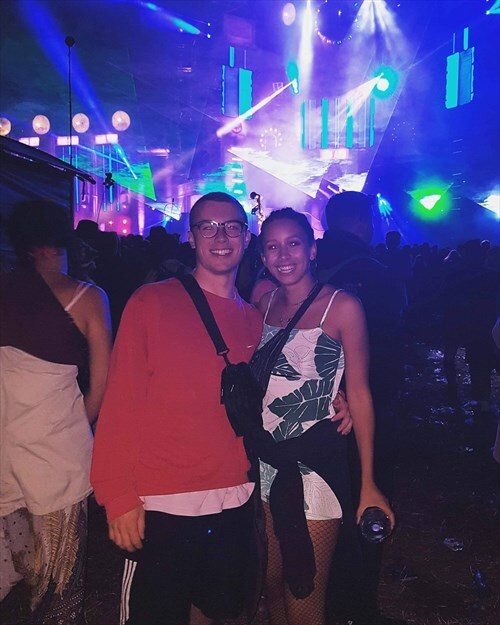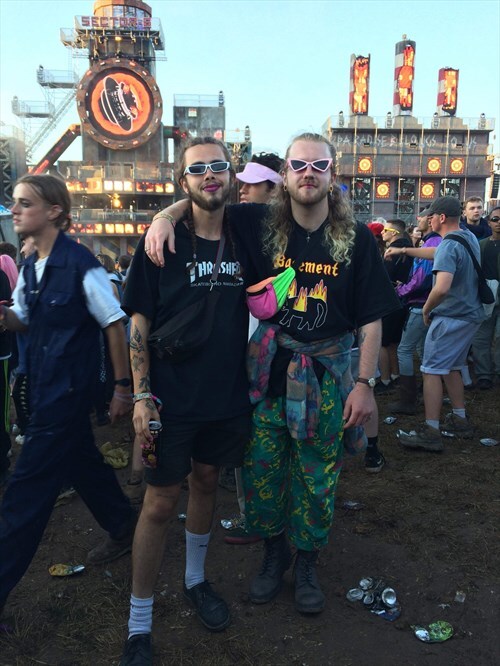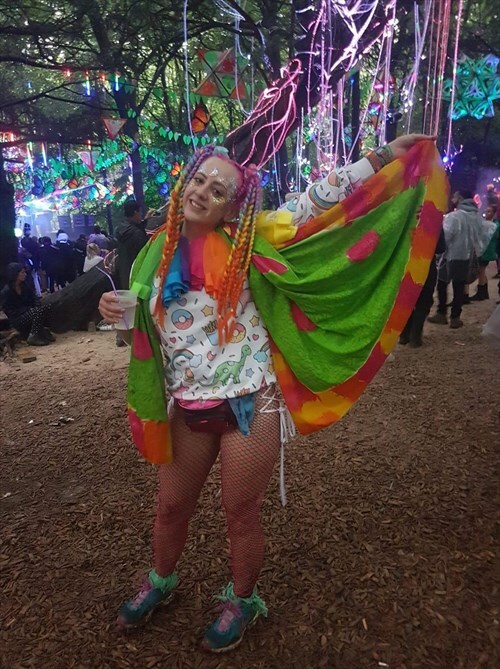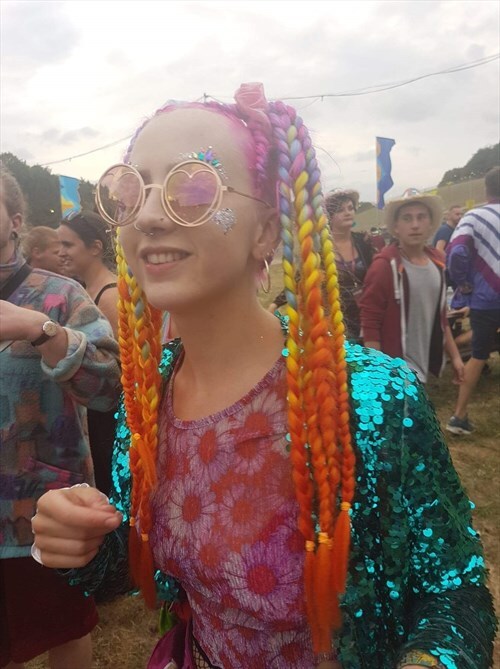 Hope you're enjoying the festival season! Stay tuned for our Festival outfit of the week coming soon! Kisses from PD Dollie, Sophie xx