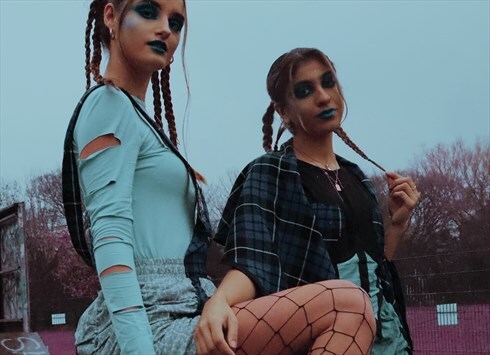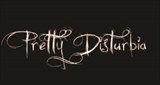 MANCHESTER, UK
🖤 Pretty Disturbia Vintage & Handmade! 🖤 Sustainable/ Ethical/ Inclusive/ Positive/ we have zero waste...
...It's gift week at Pretty Disturbia!
Hey Dolly's, I'm Louise and today is my first day interning for Pretty Disturbia. I'm from Bristol and have a true love for all things vintage. I'm so excited to be a part of the team and to share my love of the brand with you all and be a part of some really excited projects we've got planned for you all. I can't think of a better week to join than gift week. Take a look at my first blogpost below peeps.
Kisses from PD Dolly Louise xx

……It's Gift Week here at Pretty Disturbia!
I have to admit, when it was announced that masks would become compulsory I panicked, not because I was afraid of wearing a mask but because every mask I found didn't go with any of my outfits. Who wants to wear a blue plastic mask when you can use a mask and accessories to take your outfit to the next level. To celebrate gift week we have launched our gift sets to add a little PD magic to your outfit. With 4 fab gift sets of different designs we have everything you need to make your mask and accessories match your outfit.
Our handmade black and white paisley mask and matching bandana are a fab way to add some monochrome magic to your outfit. This duo is the perfect accessory and can be bought on our PD website for only £9.99.
Tartan up your outfit and give the gift of our tartan face mask and bandana in either purple or red. For only £9.99 this set can be found on our Etsy page. Coming from a family of tartan lovers, I know I'll be treating them to these this Christmas.
Pair these great mask gifts with our handmade punk tartan midi skirt available on our ASOS marketplace page for only £35.00. In the spirit of giving, head over there now and we'll give you 35% off!!

Skull and cross bones more your vibe? Shop our handmade face mask and bandana bundle from our PD store for £9.99. There's no better way to get ready for Halloween than with this spooky mask!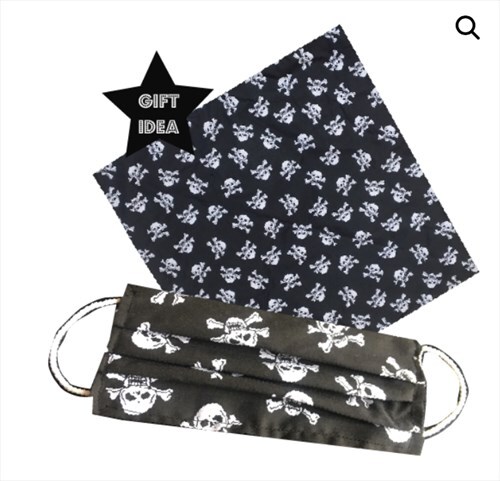 I hope this blog leaves you wanting to give a gift to someone special!
Thanks for looking peeps…. Kisses from PD Dolly Louise xx