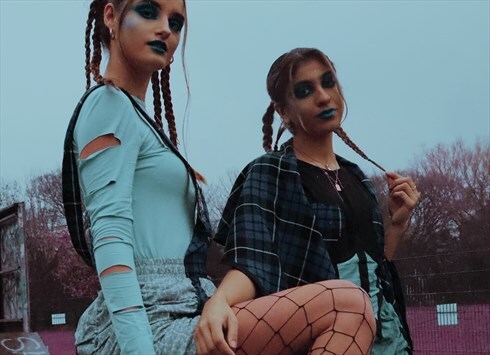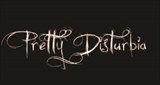 MANCHESTER, UK
🖤 Pretty Disturbia Vintage & Handmade! 🖤 Sustainable/ Ethical/ Inclusive/ Positive/ we have zero waste...
Jean Paul Gaultier Exhibition! *London Baby*
:
Hey Peeps!
Hope your having a fab week so far :)
I recently visited the Jean Paul Gaultier exhibition in the Barbican centre in London. It closed at the end of August, So if you didn't get a chance to check it out you wouldn't have seen the sheer amount of stunning garments in the exhibition which was mind blowing!
It took well over two hours to go around and see everything. There was so many iconic outfits on display from the legendary Jean Paul Gaultier bodices including, the very iconic one made for Madonna! The exhibition, really gave you a chance to see everything up close in detail and even take pictures which is a massive plus! My phone battery was running so low after the hundreds of piccies I had taken…
Even JPG's drawing work is completely enviable and beautiful, no matter how much I practice I don't think I'd ever have a patch on his! My favourites were hung up along the wall and they have such a great panache and flair that just reflects the whole exhibition.
At every corner you turned, there was just so much to look at! There was even a part of the exhibition where a dress was made from old film strips and intricate prints. The time and effort that goes into each collection and piece is amazing. One of my favourite pieces in the whole exhibition was a leopard print dress that had been worked on for hundreds of hours and it really shows with the detailing, from afar it looks like it's a print that covers the dress, but in fact there's thousands of tiny beads sewn in place to make up the whole design. It was simply stunning!
It's such an inspiring exhibition and one of the best I've seen in all honestly!
I also liked the denim collection near the start which included all the ways he had manipulated the denim to create the garments. There was an incredible gown that was denim and feathered with a tattoo print and embroidery.
Mr Gaultier has the most awesome archive of work and I'm so glad I got the chance to see it up close, there was so many outfits made for celebrities and it was full of fashion photography. Even the mannequins themselves were incredible, they had faces projected on to them and they talked and sang as you went around! It definitely took a bit of getting used to as you walked around, there was even one of Jean Paul Gaultier himself!
Jean Paul Gaultier has certainly made us life long fans here at PD Dolly HQ and has inspired us to try and spend some more time on making some even more special one off designs!
Well… I hoped you enjoyed hearing about the exhibition highlights from us and we will be intouch again soon! ;)
Kisses from PD Dolly Ruth xx