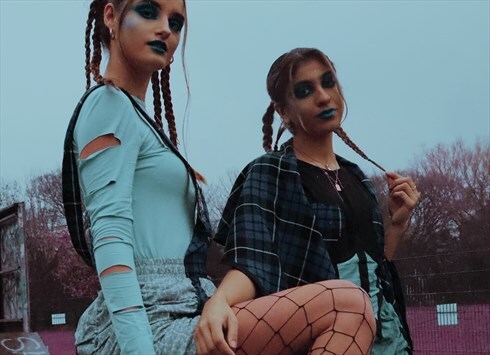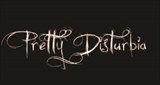 MANCHESTER, UK
🖤 Pretty Disturbia Vintage & Handmade! 🖤 Sustainable/ Ethical/ Inclusive/ Positive/ we have zero waste...
Meet P.D. Dolly Hannah!!
Happy Monday Peeps!
This week we are so excited to introduce someone new joining the P.D. team! P.D. Dolly Hannah is a very talented make-up artist and we are so excited that she is now a part of our creative team. So that you can all get to know her better we sent her some questions and see what she has to say below!
When did your love of makeup start?
I have always been incredibly passionate about art and creativity and have been drawn to the worlds of high fashion, photography, body art and the sense of performance, theatre and personal expression through makeup and costume.
After studying contemporary art at university and through many years of personal struggle, often battling with body issues and confidence, I felt there was something missing from my life. It was during this difficult time in my life that I realised makeup saved me and allowed me to express myself without judgment. This is when I discovered that there was much more to makeup than one could truly imagine.
It was in this realisation that through makeup we can be who we chose to be; we may want to escape into fantasy worlds, we may dream of being our ultimate superhero, we may strive to express our attitude through punk makeup or we may simply want to wear a flick of eyeliner to add that extra element of style. Whatever it may be, makeup allows me to feel truly alive and excited about life and not only this but to empower and transform others is the best gift ever. Makeup is truly transformative!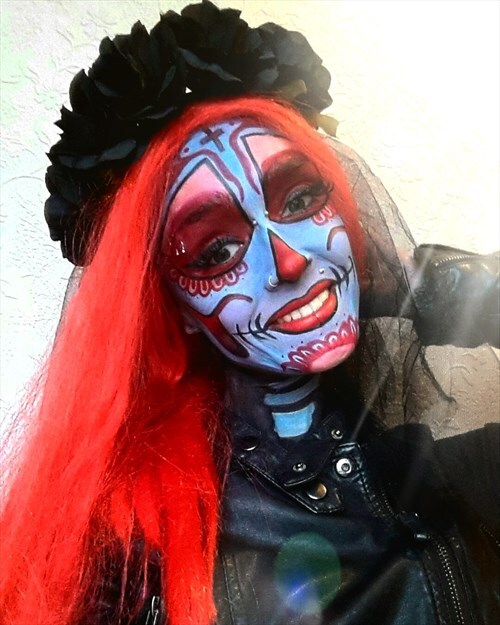 What is your favourite look to do on someone?
I love to create bold, striking looks that make a powerful statement. My favourite looks are heavily inspired by Punk and Gothic styles whilst I am particularly fascinated and drawn to club kids, drag queens and the more elaborate, theatrical side of makeup.
What do you love about Pretty Disturbia?
I love the attitude, style, and the unique nature of the brand, I think Pretty Disturbia is bold and makes a true statement about individuality and personal expression. The ethos and the story behind the brand also really appeals to me, I like how it embraces everyone and the more unique and different, the better!! It really feels like such a positive and forward-thinking brand!! Love it!!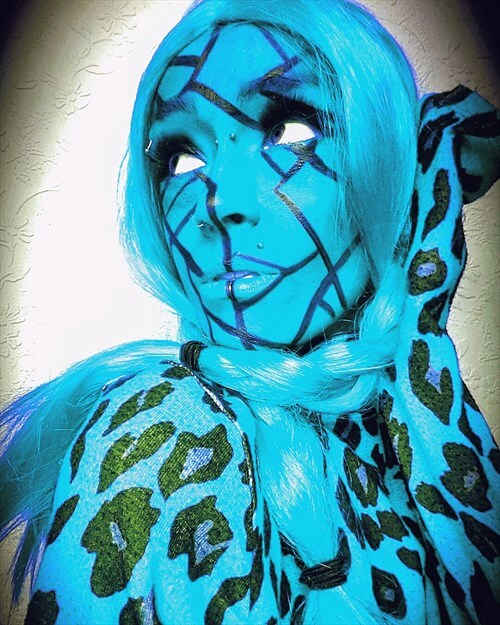 Who would be your dream client to work with and why?
It would be hard for me to choose one specific person as I see the uniqueness, beauty, and creative potential in everyone, but my dream client would be someone who is really wacky, alternative, and fearless. It would be a dream to do makeup with drag artists, burlesque dancers and alternative models with body modifications and tattoos.
What is your favourite iconic look(s) from the past?
I love Audrey Hepburn for her beauty and charm, her look is very timeless and radiates the true essence of who she was. I also find Marlene Dietrich's look very bold and striking and I also must mention David Bowie for the ways in which he experimented with makeup and played with gender.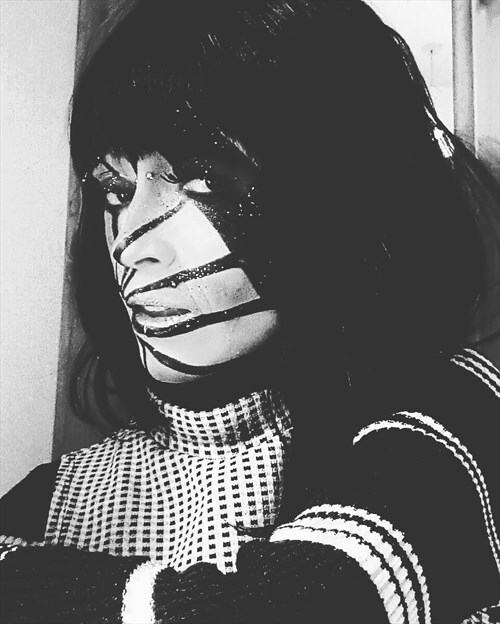 What do you think has been the worst makeup trend?
I think the worst makeup trend for me is anything that looks over bronzed or unnatural to the point of where it defeats the object of what I believe the wearer aims to achieve. I also think that heavily drawn on brows or in contrast, very thin brows have the potential to change the face dramatically so either trend can lead to very unflattering looks.
Who do you think is the biggest icon of punk makeup?
For me I think the biggest icon of punk makeup is Siouxsie Sioux, I believe her look was amazing during the height of the Punk movement and every time I think of punk I always think of her bold eyes and striking features. I love Jordan Mooney, Nina Hagen and Debbie Harry too!
What are you looking forward to about being part of the PD team?
I am really looking forward to working with the amazing PD team!! and I can't wait to get stuck in and really express the brand through my makeup looks and creative ideas.
I am also so excited to experiment as much as possible with the brand and to be involved in helping make the brand as successful as possible.
I would love to develop my makeup skills and knowledge with the brand and I think it would be amazing to create lots of interesting makeup and style content. I am also extremely interested in arranging photoshoots, fashion shows and organising various events and meet-ups.
To see more of Hannahs' looks follow her Instagram here: @hannahjaneroseartistry.
Thanks for reading peeps,
Kisses from P.D. Dolly Lou xx