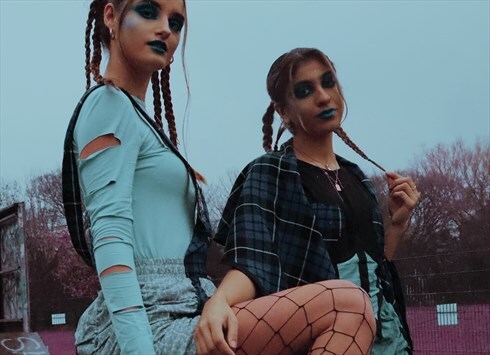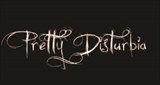 MANCHESTER, UK
🖤 Pretty Disturbia Vintage & Handmade! 🖤 Sustainable/ Ethical/ Inclusive/ Positive/ we have zero waste...
***Mr Fifty shades of Valentines***
Hiya Peeps, So you all know Valentines Day is around the corner which means one thing ladies,
Fifty Shades of Grey is coming out!!! who's excited to see the sexy Christian Grey, I know I am :D
So Who's got that date and realised they have nothing to wear, I know I have this problem because for me its not only Valentines Day…. but I'm a valentines baby I will be turning 24!!!! :D
I'm here to help you ladies, I've pick some scenarios, garments and some accessories out from the Pretty Disturbia boutique to show you what you could be wearing on this beautiful loving day.
ITS A DAY DATE…
You have a problem!!! You have realised its not a night date and its a day date and your thinking what the hell do I wear as you don't want to get overly to dressed up but you wanna look good, Well I've come to the recuse ladies and I have some garments and accessories to show you from the Pretty Disturbia website. I've pick out this pretty little flirty top out as you could where this with anything from jeans to a skirt, the picture below showing this top is worn with a red tartan skirt and it's a great look for a day date ladies. The top is only £15 pounds :D
EVENING…
So your the kind off girl who wants to wear a dress and not into wearing trousers skirts and you want that dress, Well you should simply…have that dress!!!
This Red Maxi is hand dyed and its only £14 pounds what a bargin :D This dress can be dressed up or down for a day date or a night date whatever floats your boat ;) Its a lovely dress but could be spiced up with black gloves belt heels accessories. To really spice this dress up and follow the theme and look sexy you could wear some Kinky boots ;) Were selling some Long PVC vintage 90's High Shine lace up boots, which are only £17.50 ….They will definitely add that loving feeling to this outfit and look red HOT!!! The roses will be falling in your laps girls ;)
SEXY TIME..
Its Night time and you've had the posh meal and the drinks have been coming your way all night followed by the roses and you and your partner want to try and re and act Fifty Shades of Grey out (which most people after that night will jump on the bonage wagon and go all out)
Well I have a stunning handmade Corset Black with Lace, Hook and eyes for fastenings and its only £18 pounds. This Corset could be that special thing for the bedroom for your partner :D To think out the box to ladies throw in a necklace, Velvet handmade bow chocker ;) This should of been £5 pounds but on sale for only £3.50 :D You cant say know for that can ya ladies
I hope I've been helpful ladies and I hope you all have a great day and night either if your single or in a relationship all should be dressed to impress and get out and show the love!!!!!! :D
Kisses from PD Dolly Kendal xXx