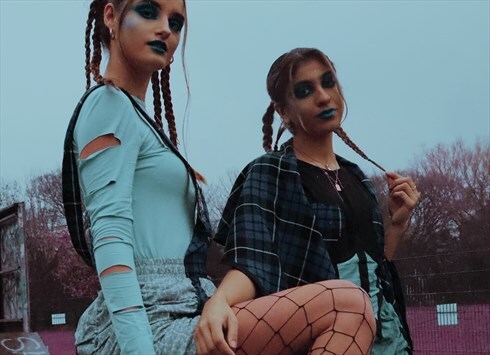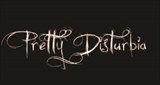 MANCHESTER, UK
🖤 Pretty Disturbia Vintage & Handmade! 🖤 Sustainable/ Ethical/ Inclusive/ Positive/ we have zero waste...
My Internship Experience By PD Dolly Louise ☺
I found the company Pretty Disturbia advertising for Interns in Manchester on the Gumtree website. The spec sounded so interesting: learning different skills and aspects of the fashion industry, sounded really appealing to me, as I've always had an interest in fashion – even if I did go out wearing a swimming costume and woolly tights when I was younger! Being taught different things from designing to marketing products is definitely a useful skill to have.
I had been working in a hotel over the summer, after graduating uni and I was getting quite bored of the monotony of it all and I needed that extra experience to help me up the career ladder, so I thought why not! Emailing Leesa and finding she was very approachable and friendly person made me want the intern even more. So I gave her a call to see when I could come and meet her, she sounded lovely and bubbly ☺
On the day of our "informal chat" (this is what Leesa called it to put my nervous mind at ease) I was pretty jittery, I had no idea what to wear to an "alternative fashion brand". I wanted to give the impression I was slightly alternative but also loved dressing smart! Going into the studio I was taken aback by the amount of clothes Leesa had, I vowed that if my mum ever said: "you have too many clothes Louise" I would say: "Go and see Leesa"!
On the day of starting the intern I was very tired and nervous, but also looking forward to working in Manchester as it is a complete contrast to where I live! I arrived early and was let in by two girls who I discovered were also interns. They were very friendly and helped me get settled!
I customised tops, on my first day, which I hadn't done in a long time but I really enjoyed. However, I was nervous my embellishment wasn't going to be up to standard, or I'd ruin the top! I had a lot of encouragement, which made my confidence grow! I was then shown the Afflecks Boutique, which I was so excited about as I loved Afflecks Palace as a teenager, growing up loving rock music! I got to know the other interns well in the shop and I knew I was going to be friends with them ☺. Having a shop was a good learning experience, as retail is a massive industry, it also helped me to practice my horrendous maths skills!
After a week, it all became routine but also learning loads of new skills, including how to list on Asos Marketplace and pattern cutting which I am still nervous about but feel proud when a top or skirt is made.
I really enjoy being involved in the photo shoots whether that is being an on-looker and putting the clothes away or actually taking the photos, which admittedly are usually blurry but I do love it!
I also enjoy listing on Asos as I like writing the descriptions of the clothes, making them as enthusiastic as possible in order to get lots and lots of sales!
I also really enjoyed working at Afflecks, as I love people watching! Unfortunately it had to close as it was very quiet and Leesa wanted to concentrate on online selling. After it closed we were all really sad but it is working out a lot better as we still have loads to do in the studio.
Having been very nervous about getting on with the other interns, as I can be very shy, my thoughts were put to rest. I think I have found some friends for life, they are all a friendly bunch! Leesa is also a fantastic boss, she is extremely fair and tries to tailor tasks around what you enjoy whilst also teaching you different skills such as stock-taking and social media marketing. You can tell Leesa is very, very passionate and enthusiastic about her career and it makes us enjoy each and every task even more!
You always hear of the fashion industry being bitchy, like something off Ugly Betty but my experience is the absolute polar opposite, I would recommend this internship to anyone who enjoys fashion, marketing, social media or wants a break from their everyday routine as Pretty Disturbia is definitely a fun environment to work in whilst learning valuable skills. ☺

My 9 to 5 Style!

At the clothes swap event – so fun!

Me being a model :-P

Styling and my amazing blurry photography

Styling

Stock taking!

Photoshoot!
Very enthusiastic!

Pattern Cutting!