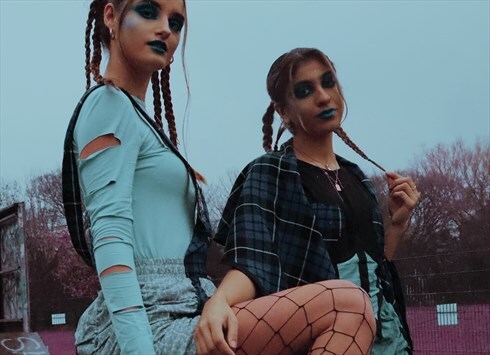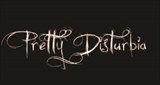 MANCHESTER, UK
🖤 Pretty Disturbia Vintage & Handmade! 🖤 Sustainable/ Ethical/ Inclusive/ Positive/ we have zero waste...
My life as a PD intern by Ashika :)
One word to describe my life as an intern at Pretty Disturbia, fun! I have been working at PD for 3 months now and i'm quite sad that my time is over, but its all onwards and upwards from here. I have learnt a lot, whilst enjoying myself and making some definite friends for life!
I found the ad for a 'fashion intern' on Gumtree and was attracted by the prospects of being able to learn about different aspects of fashion, from the business side to the creative side, and I have to say, I am a lot better at the business side! I remember my first day, I was so nervous, yet excited for a new challenge. Leesa (the boss) was really nice and put me at ease and all the other interns were all really friendly too. I can't believe 3 months have already been and gone, time has certainly flown by and i've learnt a lot!
Leesa told me I would be in charge of the social media, fashion marketing aspect of PD when I started, which was quite good as i'm quite a keen tweeter ;) I concentrated on the PD Facebook, Twitter and Instagram pages and then eventually got to learn about more of the social media platforms such as Hootsuite, Tumblr and Pinterest.
I spent a lot of my time in the PD boutique in Afflecks, which certainly reminded me of my childhood days. I spent most of my time in the shop getting to know the retail side of fashion, which I think is a good learning experience as you get to learn customer service skills, merchandising and how to stock control. Changing the mannequins were certainly a task, how anybody manages to do it alone is beyond me! Taking the arms out of those things are lethal! But me and the girls had a lot of fun. Unfortunately the shop closed down a couple of weeks ago, so packing up the shop was quite a challenge but it was all for the best and Leesa decided she wanted to focus more on selling online, which is where I came in.

The Afflecks shop
PD sells on Asos Marketplace, Etsy and Afflecks online and it pretty much became my main job listing on these platforms, which I love as now e-commerce is something I would certainly love to do career wise. I had a lot of fun being involved in the photo shoots for Asos Marketplace, I even got to model a shirt that fellow PD doll Shaz made, it wasn't published thank god, i'm certainly not model material ha. Listing on Asos and Etsy may sound boring to some, but for me, I find it interesting and fun to do. I enjoy writing quirky descriptions and trying to make sales, and you feel very accomplished when a product you have listed sells :)

Helping with photoshoots/ preparing for photoshoots

Attempting to model ;)
Leesa is a great boss to have. She always makes sure you try to broaden your skills and gives you opportunities to further develop yourself. I never thought I would be good at selling products online or even blogging, which she encouraged me to do, even though my english isn't the best, I'm more of a mathematical person. I even customised a skirt and made some headbands! I'm not the most creative person but I did it, and I was so proud of myself ha.

Researching style ideas

My 'Halloween' style outfits

Customising and making items
I've had SO much fun at PD and I would definitely recommend it to anybody who loves a challenge and is interested in learning about fashion. Leesa is a very enthusiastic and friendly boss to have! I've made some great friends, whilst learning valuable skills and i've thoroughly enjoyed my time as a PD intern :) xxx
Me and the PD girls <3