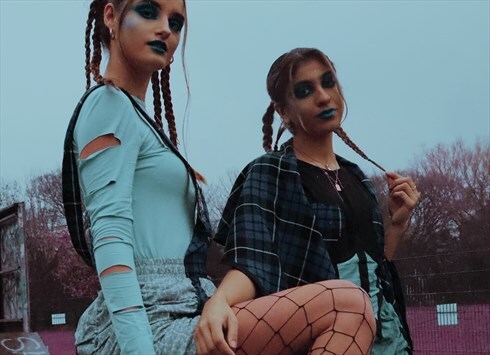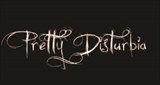 MANCHESTER, UK
🖤 Pretty Disturbia Vintage & Handmade! 🖤 Sustainable/ Ethical/ Inclusive/ Positive/ we have zero waste...
*My Spectacular Summer internship at Pretty Disturbia By PD Dolly Kate!*

Being a Pretty Disturbia Dolly for the 3 weeks of Summer before I went back to College has definitely been worth doing!
I feel I have been given such a great opportunity to work in a real fashion business to learn exactly how a business works! I have also gained a lot of useful experience from doing this internship, but what has made my time here soOO lovely were the people (aka PD Dollies!) I worked with, a big thank-you to all of them for being so friendly and welcoming, I will miss them all! :)
They all definitely made me feel apart of their team and I felt so involved with the brand. I learnt about all the different aspects that come with running a fashion label, such as; Customizing, dress-making, designing, styling, photography, blogging, decorating, coming up with new ideas, how a collection is made from start to finish, looking after the Afflecks shop & sales, marketing & just basically everything it takes to become a successful brand in the fashion industry. What made it so fun and exciting was that everyday I did something that I hadn't done before so I was able to experience all the different aspects of Pretty Disturbia life.


I am so happy how much Leesa (The Brand owner/ Designer) made me feel involved with the label, I was even lucky enough to have the top I customised on my first day put in the new collection (woo!) which gave me a sense of accomplishment and pride, I really appreciated how much I was allowed to contribute to the brand and hopefully they appreciated my ideas and contribution too, overall I thoroughly enjoyed my internship and will definitely stay in touch and try to help out in anyway I can, ☺ The memories I have of my first ever job/internship will always be treasured.
Kisses from PD Dolly Kate xxxx