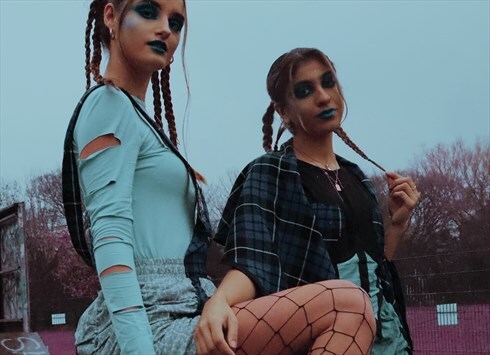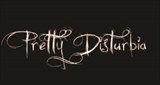 MANCHESTER, UK
🖤 Pretty Disturbia Vintage & Handmade! 🖤 Sustainable/ Ethical/ Inclusive/ Positive/ we have zero waste...
My time at Pretty Distubia by PD Dolly Sabina
Hi Peeps!
It's DP dolly Sabina here… Sadly my time at Pretty Distubia has come to the end! My time here has been pretty amazing, I've learn load of new things. I've learned how an independent small business is ran and and what is expected of you. Before I started here I thought all I'd be doing here is making tea and little run around jobs but I was totally wrong. Leesa allows you to be involved in all area's from the designing down to the making of garments.
Whilst I've been working here, I've done design, styling, trend research, blogging, street styling, photo shoots, makeup, making accessories, mood boards, garment making, promotion, marketing, and much more. In all these area's I've been allowed to be free and creative as I wanted to be.
My most memorable moment whilst working here, had to be the steam punk collection photo shoot at Castlefield. Working in the sun, doesn't get any better than this!:)
Finally the people I've been working with for the last 3 months have been amazing and have become my little work family. Working alongside Leesa has helped me alot and I've gained loads of new skills and knowledge, which is going to help me to start my own career. As well as this, she is one of the most nicest person I've met, she is so understanding and helpful. Totally going to miss everyone :( :( xx
Thank you for reading… Kisses from DP Dolly Sabina.xxx