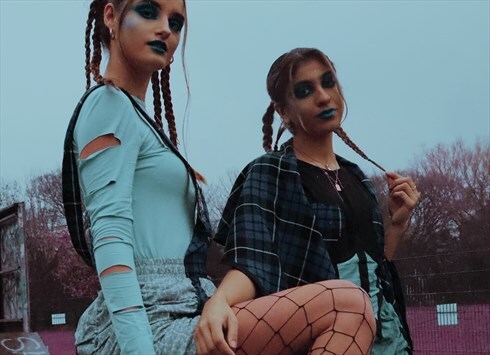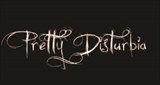 MANCHESTER, UK
🖤 Pretty Disturbia Vintage & Handmade! 🖤 Sustainable/ Ethical/ Inclusive/ Positive/ we have zero waste...
My Time at Pretty Disturbia by PD Dolly Amy :D
Hiya Peeps! It's nearly the weekend and hope you're all well!
My name is Amy and I am just about to complete my placement with Leesa at Pretty Disurbia – it has been 3 weeks and they seem to have flown by! Can't really believe it's almost over but it has been so much fun!
I am a Costume with Textiles student from Huddersfield University on an exciting placement year – still unsure what I want to do when I graduate, I decided to use this year to try out as many different avenues and forms of my chosen career which I could go into.
A fashion placement was not really on the cards until I started designing my own stuff for a stall at a local festival and a friend recommended Leesa to me.
I was not really sure what to expect but I felt instantly at home in Leesa's choc-a-blocked design studio, bursting at the seams with creative juices, fab fashion and every colour under the sun!
I felt very lucky to experience many different aspects of her unique company; see how she built up her own business, learn how she keeps up with the orders, new stock, the design processes and the freedom she gives us to let our imagination go!
I think that is one of the best things about working for Leesa – she is not afraid to encourage people to try something new, taking the time to explain and teach, without making us interns feel like we are in the way (an experience fairly common when moving through the creative world), thus giving us more confidence in ourselves and our skills.

I have had a hand creating some fun pieces for Pretty Disturbia's exciting new collection, which was really fun having so much fabric to play with and plain clothes to just go wild with!


I also enjoyed listing new items on ASOS; I have never been a technologically talented worker but once I had learnt the process I found it quite therapeutic! Plus blogging and describing the garments gave me an outlet for my passion for writing with a purpose!
Street styling was something I had never heard of before 3 weeks ago. I found it nerve racking at first – having to approach complete strangers, ask about their style, where they got their clothes and take their photo but I actually started 'spotting' even when I was not at work…thinking, oh that's a nice dress…could be New Look…oh I like the colours there…wow that hair…just when I'm out and about!
So, overall, I feel I have learnt a lot of new skills and grown in confidence – what an experience, working and living in Manchester, meeting and working with so many new people! Thanks to Leesa and the girls at Pretty Disturbia for such a fab time! All the best for the future xxxx