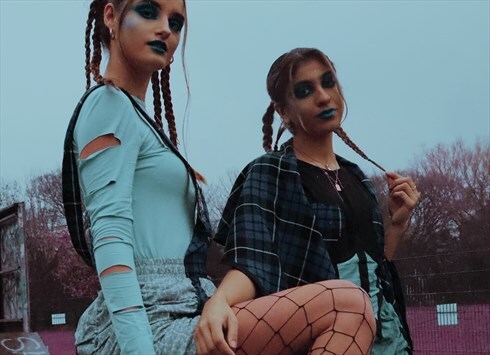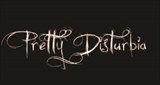 MANCHESTER, UK
🖤 Pretty Disturbia Vintage & Handmade! 🖤 Sustainable/ Ethical/ Inclusive/ Positive/ we have zero waste...
My Time At Pretty Disturbia by PD DOLLY Phebe!
Hiya Peeps! Phebe again!
Being an A-Level student, my sixth form informed each student that they must have some form of experience in the field they wish to enter into. As I wish to delve into the area of illustration or fine art (of course) I couldn't think of a better place to come and do my 'Work Shadowing' than with Leesa at Pretty Disturbia. Loving the brand already,Ii was extremely excited to come and work alongside the girls at Pretty Disturbia.

I mainly expected to just be doing illustration and design work but little did I know that the fashion industry has many more aspects! Straight away, here, at Pretty Disturbia I was thrown straight into the deep end (and I was terrified I must admit), taking part in activities such as making accessories, making jewellery, customising clothes, creating outfits of the day for Pretty Disturbia's Instagram, writing blog posts, drawing designs and creating mood boards and collages.
Throughout the week my most favourite activity has been writing blog posts. As I have never even considered blogs before coming to Pretty Disturbia, so it has been really interesting being able to express my thoughts through writing and it has been exciting knowing people from far and wide could maybe even read what I had written. It has really encouraged me to even start a blog of my own!
I will be forever grateful to all the members of Pretty Disturbia for opening up my eyes and mind to the exciting world of fashion. I've made lots of new friends and would advise anyone who wishes to gain experience in fashion or just a real work environment in general to get in touch with Leesa! Sad to be leaving :(
Thanks for reading!
Kisses from PD Dolly Phebe xxx