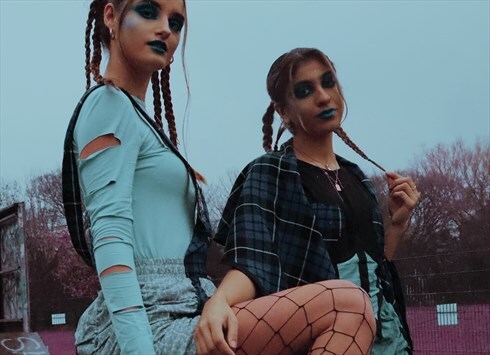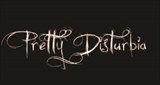 MANCHESTER, UK
🖤 Pretty Disturbia Vintage & Handmade! 🖤 Sustainable/ Ethical/ Inclusive/ Positive/ we have zero waste...
My Time here so far by PD Dolly Vanessa!...
Hey Pretty Disturbia blog followers,
Vanessa here… a PD dolly intern, I have been here a little over a month. So what's life like as an intern? I hear you ask well let me tell you… It's really fun!! Everyday is different. Leesa lets you be as creative as you like, which I didn't expect and lets you work in all areas of design. She shows you all areas of the business and how you do things that you would never learn at university. I came here with an open mind starting this internship and the one thing that I have learnt is say yes to everything because it gives you experience in things that you might not have done before.
A typical day as an intern can vary so you wont be bored. You may think that being an intern for a design label, you would be taking notes and fetching tea or coffee but let me tell you its not! Even though you may be asked to make the odd cup of tea or coffee you really get to be involved in all areas such as design, styling, blogging, street styling, photo shoots, makeup, making accessories, mood boards, garment making, trend research, promotion, marketing, and much more. If you want an internship that gives you freedom and inspires you with your own work than look no further Pretty Disturbia is here.
I love design I always have and working here definitely beats my daytime job as a sales assistant in retail. It's a great atmosphere, to work here with like-minded, creative people and it gives you encouragement and inspiration for your own designs.
I have found that I have other skills that I didn't know I had. So you really learn about design as a business and yourself as a designer. At first I thought I would be the only intern but your not, You are joined by other interns and I have to say everyone that I have met here are very nice and friendly so you are never alone at lunch. Since working here time really does fly because you are having so much fun and I have to say I will miss being here when I'm gone. It really is invaluable experience working here as you get a prospective on things I know I did and the advantage is that you will have gained skills that other graduates or even designers haven't got! So your CV should be a more interesting read to prospective employers! :)
Thanks for reading peeps, Kisses from PD Dolly Vanessa XXX