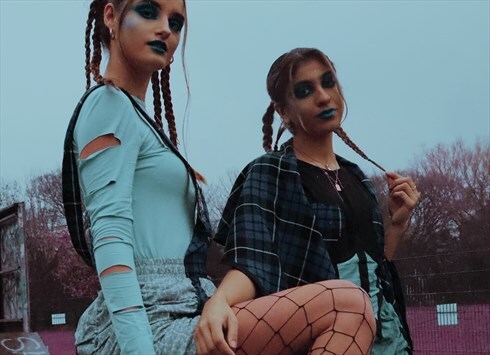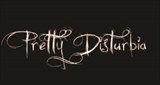 MANCHESTER, UK
🖤 Pretty Disturbia Vintage & Handmade! 🖤 Sustainable/ Ethical/ Inclusive/ Positive/ we have zero waste...
PD Dolly Andrea Clothes Swap Review, I Came, I Swapped, I Conquered! :)
I have this nightmare, and it always starts the same. I'll be invited on a night out (or day out) with my friends and I'll be so excited that I'll hurry straight to my wardrobe to see what I can put together… and THATS where it all goes wrong :/ My wardrobe will BURST open with tons od clothing, and the worst part is …. I can't wear any of it! It will either be too small, too big, over worn, not my style, or the worst …the item that I've never worn because " Why did I buy this? What was I thinking?" :/ This nightmare was more than this, it was my reality … UNTIL I found the Pretty Disturbia Clothes Swap Party :)
I can honestly say, that as someone who has never been to a clothes swap in my life, realising that they existed is like discovering a life hack. It's kind of like life calls you up and says " Hello Andrea, I notice you have a ton of clothes in your wardrobe that you can no longer wear, wanna trade them for someone else's clothes that are fabulous?" ... and who am I to say no :P
It all started to get exciting around the time that we put out the snacks and drinks ( Nom…biscuits and cocktail!). I, clutching my bag of clothes from home, was getting more excited by the second! After all; I could definitely do with a whole new wardrobe :) People started arriving with bag after bag of clothes and accessories, and me, being the sneaky lady that I am, was watching carefully as people hung up their clothing to swap, ready to pounce on anything that caught my eye :) And that's when I saw it…
The one and only item that I KNEW I had to have was a beautiful vintage denim midi dress, it practically had my name across the front. Once all of you fabulous clothes swappers arrived and set up your clothes, we were ready to start :) Me, being ever so athletic ran up and practically shoved my way to the front of the clothes and snatched the dress away ( looking like a cat that got the cream), but just as I had found the item that I had wanted, I noticed everyone else finding items that they loved too :) By the end of the night, nearly every garment was gone, and no- one left empty handed :) I managed to shift all but one of my clothes ( bye bye wardrobe fillers!) and collect 2 dresses, 2 tops, a necklace and a bangle :)
So, to conclude peeps, I experienced my first ( of many) clothing swaps and I honestly loved it! I got to shift some of my unwanted gear, I collected a bunch of clothes ( for free!) and I got to eat yummy food with some very lovely people :) For those of you who unfortunately missed the clothes swap, no fear! We hold them down at PD Headquarters very frequently! To keep up with us on our social networking homes and find out when our events are, follow/ like us on Facebook and Twitter, we'd love to hear from you :)
Until next time guys!
Kisses from PD Dolly Andrea :) xxx