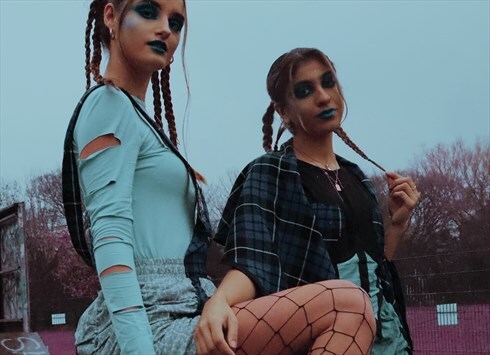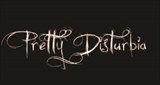 MANCHESTER, UK
🖤 Pretty Disturbia Vintage & Handmade! 🖤 Sustainable/ Ethical/ Inclusive/ Positive/ we have zero waste...
Pretty Disturbia Crop Jacket With Tail! How To!
Hey Peeps! Check Our How Our PD Dolly Shazia Made Our Pretty Disturbia Crop Jacket!
The design process.
The design for the jacket was inspired by the harlequin as this is the theme for our christmas collection 2013. The shape of the jacket is quite structured with shoulder pads, a curved hem on the front and a rounded tail at the back. I wanted something that would fit in for the winter so something quite comfortable and warm to wear throughout the cold weather but also be quite trendy.
Pattern cutting.
Once I had my mind set on the design and fabrics for the jacket the next stage was the pattern cutting. I started off with using a basic jacket block and adapted it to the design I wanted. The jacket design was crop at the front, double breasted, a round tail at the back. The final fabrics to be used are a thick coloured tweed fabric for the outer shell of the jacket and a contrast of a black matte faux leather for the sleeves.
The making of the toile
For the toile of the jacket a plain blue fabric was purchased. Once all patterns for the jacket are finished the next process is to pin all the patterns onto the fabric and start cutting all the relevant pieces in order to create the jacket. The next step was sewing the jacket, I started of with the bodice of the jacket, all darts were sewn on the front and back and then the pieces were constructed together into one. Now that the front and back of the jacket are one the tricky part is the collar. The collar and lapel were constructed in a number of steps, firstly the under collar was sewn together, then matching all the dots the collar was fitted into the neckline of the jacket ensuring everything is pressed through out the making process. And finally the sleeves were constructed within the jacket.
The Finished Product!

Kisses from PD Dolly Shazia xx