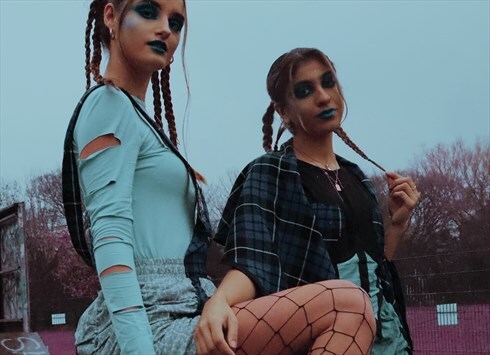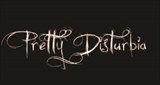 MANCHESTER, UK
🖤 Pretty Disturbia Vintage & Handmade! 🖤 Sustainable/ Ethical/ Inclusive/ Positive/ we have zero waste...
PrEtTy DiStUrBiA SaMpLe SaLe!!!
Let me set the scene for you peeps! July 24th. PD Headquarters. All us PD Dollys were hard at work, but what was really on our minds was the upcoming sample sale where we sold items for as little as £3!
The morning down at PD headquarters was spent like absolutely any other, packing up online orders, styling outfits, you know, the usual :P It wasn't until the afternoon that we could TRULY get all excited about it! It was like the minute we got back from lunch we all got into fast- forward mode and rushed around excitedly to get the office prepped up in time for the eve :) Stock needed sorting, accessories needed arranging and goodies needed spreading, and by goodies of-course I mean food & drink :)
I think, if I were to describe the Sample Sale in one word, I'd have to use…. hmm… success :) Definitely! By 5:30 we were ready :) Nibbles and cocktails were set out, as well as what everyone was coming to see: the clothes & accessories :) Music was sashaying across from room to room and every piece of stock was placed, ready for the event :) For those of you guys who unfortunately couldn't attend and (like me) before this wasn't sure what a sample sale was, this a opportunity for PD to have a gathering at our headquarters to give some of our most loyal customers the first chance to get items before anyone else! The event was a massive success and no- one left empty handed!
For you guys who couldn't make it, no fear! Our Sample Sales are regular and you can always come to the next one! To keep up-to-date with us and any upcoming events/ sample sales, follow and like us on our social medial homes, check us out on: Facebook, Twitter and Instagram :) Equally, don't sit around and wait for us to plan something, check our sales websites for new stock, we get new additions all the time :) Find us on: Pretty Disturbia Website, Afflecks Palace Website, Vinted, Depop and of-course on ASOS Marketplace :)
We even have a behind the scenes account on instagram: PDdollyHQ so get following that to see what its like to work for a Machester based, alternative fashion brand!
So to all the ladies that came to our Sample Sale and made it a complete success, we thank-you dearly and as ever, invite you to the next one, whenever that may be :) Also a big thank- you to the rest of the PD team who spent so much time setting this up, you ladies are stars!
TTFN!
Kisses from PD Dolly Andrea :) xxx