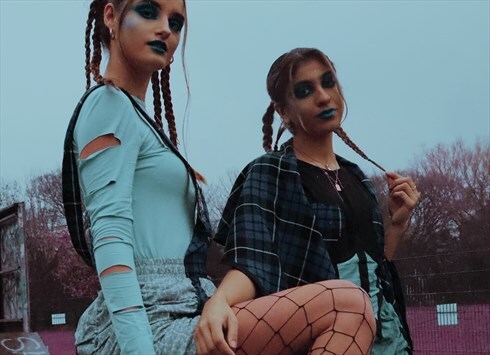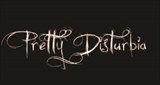 MANCHESTER, UK
🖤 Pretty Disturbia Vintage & Handmade! 🖤 Sustainable/ Ethical/ Inclusive/ Positive/ we have zero waste...
Radio 1 Big Weekend 2019! - Outfit & Music
Hi everyone, PD Dollie Cerys here! This is my first time on the blog and I thought I'd talk about festival season and my recent experience at Radio 1's Big Weekend 2019.
First off, this is what I wore! I didn't actually plan this until the night before but thankfully I've been stocking up on summer dresses over the past few months. I've been wearing them in winter with jumpers on top, one of my little life/budget hacks are to wear dresses as skirts. This makes them practical for all types of weather and you can create many different outfits – therefore I wasn't stuck in that department.
This dress combines clashing prints which I love and the waistline is a triangular shape which is so flattering! It is a bit revealing though for cloudy weather so I made sure I was windproof with a white lace bralette underneath and a cropped short sleeve cardigan on top. I'm obsessed with this beige one as the lettuce hems are so cute and it buttons up too so can double as a top with jeans. My jacket is a men's oversized cord piece from Portobello Road that I picked up for £5, such a bargain and I get so much use out of it when the weather's warm!
Dress: Zara / Cardi: Depop / Bralette: Primark / Jacket: Vintage / Trainers: Schuh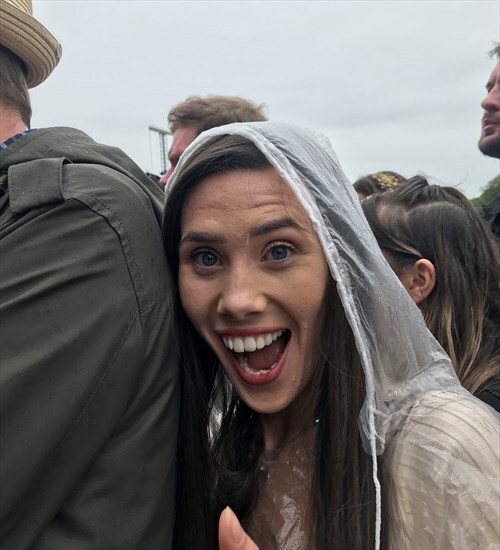 Also can't forget my trusted rain mac. £1 for 2 from Poundland, would definitely recommend!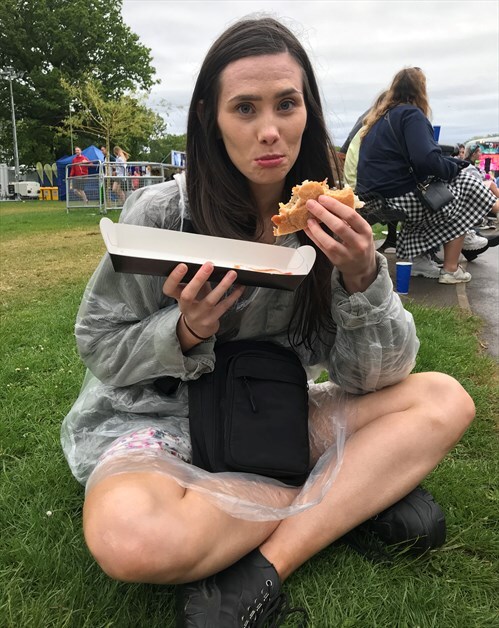 ... and it doubles up as a bum cover when you can't get a seat and need to let your legs relax!
OK, onto the music! I went on the Saturday and the I've never seen a lineup where I am more obsessed with the artists. First up I went into the tent and had a dance to Stormzy, then outside I joined the crowd at the main stage and listened to Anne-Marie and Sigala. Both have amazing stage presence and got the crowd going!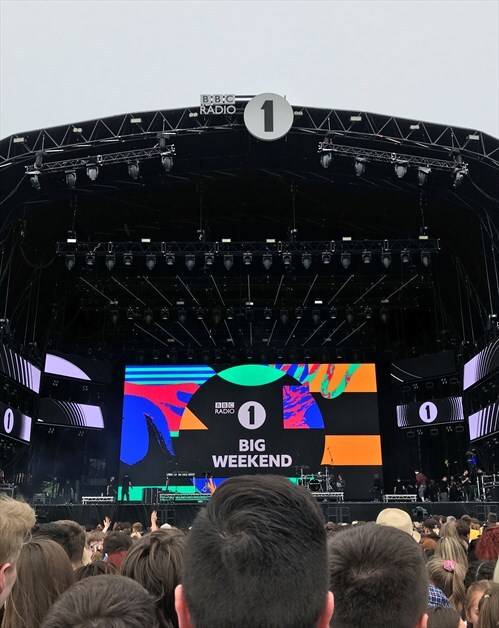 After a bit of food, I returned to the main stage ready for Billie Eilish. I've never written about music before so I'm not the best at putting it into words but her music is simply one of a kind. She has such a unique sound, great lyrics and she's just like this little ball of energy with an incredible personality!
I'm sure you're already a fan of her music but if you've only heard a couple of songs, definitely check out her albums 'don't smile at me' and 'WHEN WE ALL FALL ASLEEP, WHERE DO WE GO?'
Next up was James Arthur. He's from Middlesborough where the festival was held so the crowd went wild. Have to admit I wasn't a massive James Arthur fan, I was just staying in the crowd for Khalid up next, but he belted out some great tunes and did quite a few covers of popular songs. I was dreading feeling a bit awkward and not knowing his music but once again he had great stage presence and it was a good time!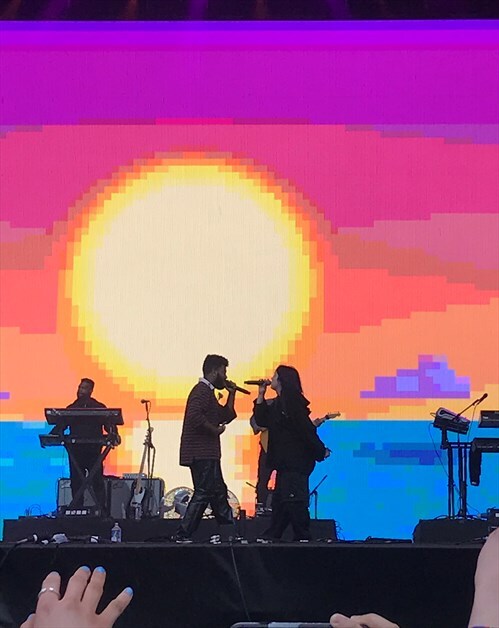 Khalid came on and was amazing as expected! He was also joined by Billie for their song 'lovely'. The whole performance was so great and I was so close to the front!
Finally, last up was Miley Cyrus who was the main headliner and came on around 9:30pm! Miley is one of my childhood favourites and I've followed all her music so she was definitely who I was most excited to see! She started her set with new unreleased music, I've never seen anyone do that before but it was cool to get a sneak preview and the songs are being released tomorrow apparently! She 'ended' her set with some of her big songs including 'Party in the USA'. Said her goodbyes but then came back with a new stage – This real ending was amazing, she sang 'Can't Be Tamed' and 'Wrecking Ball'. The atmosphere was amazing and it was such a great end to a big day!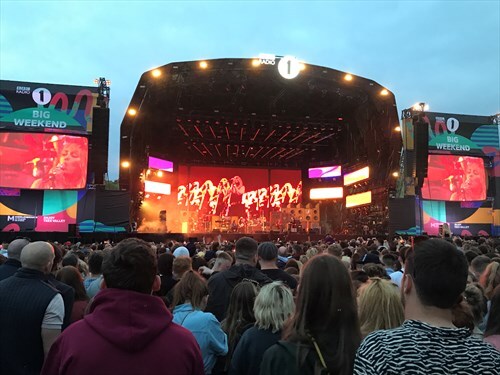 So that's everything for my first blog post, I hope you enjoyed, let us know what festivals you're going to this year and any experiences you've had and thanks for reading!
Kisses from Pretty Disturbia! Xxx