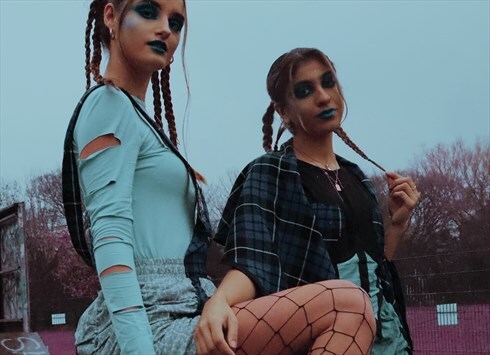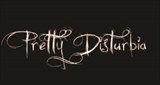 MANCHESTER, UK
🖤 Pretty Disturbia Vintage & Handmade! 🖤 Sustainable/ Ethical/ Inclusive/ Positive/ we have zero waste...
ROCKSTAR SHORTS DIY!
"We're trying to win tickets to the Rock of Ages UK Premiere by making our own pair of Rock Star shorts. Share our denim DIY to help us win!"

WELL, I'VE MADE THESE LITTLE ROCK STYLE CUT OFF SHORTS TODAY AND DUE TO TECHNICAL FAULTS WTH MY COMPUTER I'VE BEEN UNABLE TO ULOAD MY RUNNING COMMENTARY PICS OF HOW I MADE THEM….ITS BEEN ONE OF THOSE DAYS!


I WILL ADD THEM TOMORROW IF POSSIBLE BUT HERES A LIST OF WHAT I DID TO CREATE THESE FUNKY LITTLE HOT PANTS.
1. CUT OFF THE JEANS LEGS


2. FRAY THE RAW EDGES WITH SCISSORS


3. ADD METAL STUDS AROUND POCKET


4. MAKE SLASHES, ADDING SAFETY PINS
5. ADD LEATHER STRIPS USING FABRIC GLUE TO THE SIDE SEAMS- CUT TO FIT


6. BLEACH AROUND THE FRONT AND BACK POCKETS
7. MAKE A BELT USING SILVER TRIMS


8. USING SILVER FABRIC SPRAY SPRAY THE HEMS AND POCKETS- USING A MESH FABRIC TO CREATE SURFACE PATTERN- THAT SPRAY IS MY NEW FAVE THING!!!


9. ADD SOME CHAIN TO THE PINS AND HANG FROM FRONT BELT LOOP FOR A PUNKY EFFECT!
AND TA…DA!!! HOPE YOU LIKE THEM PEEPS XX