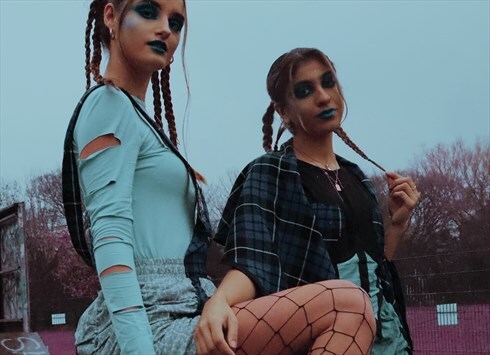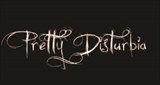 MANCHESTER, UK
🖤 Pretty Disturbia Vintage & Handmade! 🖤 Sustainable/ Ethical/ Inclusive/ Positive/ we have zero waste...
The Glamorous Evening That Was Vogue's Fashion Night Out!
On the 10th of October Manchester hosted its very own Vogue Fashion Night out, and we PD Dollies were there! Taking advantages of all the wonderful FREE things Manchester High Streets had to offer!
Now, almost a week on we have surely had a sufficient amount of time to recuperate and reflect.
After being informed by social media sites we found ourselves signing up for the guest list to Hervia Bazaar's and attending their take on the evening. Paving the way to the atmosphere that was our evening…Luxury!
After finishing a day of interning at Pretty Disturbia fellow PD Dollies Ashika, Nas and I (Sarah) headed straight over to Hervia Bazaar and found ourselves moving straight over to the cocktail bar – as the drinks were of course complimentary and it would just be rude not to have one.
We were shortly joined by Leesa and once we had sampled some of the (FREE) Dim sum and watched an outdoor fire cracker display we felt it time to move on and see what more the night had to offer.
With our newfound acquaintance, Anikah and not straying to far we moved on to the one and only Vivienne Westwood store!
Again we were greeted with more complimentary drinks and canapés.
I even tried caviar.
Throughout the evening we met many fashion inspired and interesting people, for example; even in Vivienne Westwood the topic of dissertations were discussed profusely with a PHD student.
After Vivienne Westwood Leesa bid her adieus and we PD Dollies and newfound acquaintance Anikah went on in search of more.
We soon came across lingerie shop Agent Provocateur, of which had a very interesting take on visual merchandising for the evening. Their windows featured real life models, striking poses in the stores best nightwear.
As the night moved on we thought that it maybe time to experience Manchester's Market Street.
Starting at H&M we then worked our way round the Arndale to Topshop where we added to the Puckerup! Wall. We decided ended our night in Selfridges, with some homemade crepes.
It was such an eventful fashion experience and here at Pretty Disturbia we cannot wait for the next one!
Written By: PD Dolly Sarah Revington