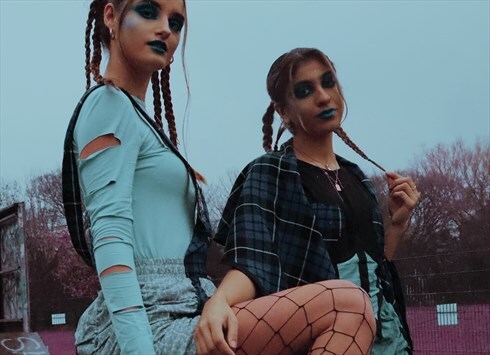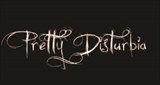 MANCHESTER, UK
🖤 Pretty Disturbia Vintage & Handmade! 🖤 Sustainable/ Ethical/ Inclusive/ Positive/ we have zero waste...
The Menswear trends down PD's sleeve!!
Hi Peeps!!
Its Weekend eve!! woo :)
I hope are you all well and had a good week so far?
Well… Here at PD HQ, We started the week off with a blast including a focus on Menswear! We have also got lucky with a great new model, who we think you will agree… is a bit of a hottie!
We also think he suits the collection really well…so a big thanks to Rufus!!!

Recently we've been doing photoshoots for the Menswear and I must say the items are really great and on trend! Heres a sneak peak of some sizzling trends for menswear which I absolutely love!

Click link to buy this item.
Firstly, Vintage is always on trend so I'm going to introduce this vintage Ralph Lauren Shirt which is definitely one of my favourite Men's items here at PD HQ!
This shirt can be styled casual, for work or even a night out. Mint is also a key trend colour at the moment and I think this shirt is perfect for a festival or it has long sleeves for the winter brrrrr! "Good thinking PD"

Click to buy this item.
Heres another trend from PD which caught my eye! ....Comic style prints! One of our labels from PD HQ is called 'BANG-BANG and Scribble'. It is a unique, artistic print top which also comes with a colouring marker which you can use to personalise your top… how amazing! I love how simple the design is but how expressive the print is on the shirt, such a unique and quirky top!! Guys come and get it!?

Click to buy this item.
Last off all, in keeping with the Dandy trend.. this luxurious vintage black velvet blazer jacket is perfect! A black stylish jacket is a must in every Man's wardrobe! Its on trend for this winter 2013/14 and high quality 'VELVET' is also a key fabric for the season… wow you cannot get better than that!! I adore this jacket- the uniqeness it has, with its sumptious brown lining, hidden pockets and beautiful trimming round the collar aside with chest pocket. Perfect… if I do say myself :)..
Hope you enjoyed a peek of the new trends focus and my key items for Menswear? It really was a pleasure to share it with you!!
PS. There's also plenty more on our boutique 'Pretty Disturbia' on Asos Marketplace – CLICK TO SHOP PD!
Kisses from PD Dolly Adele xxx