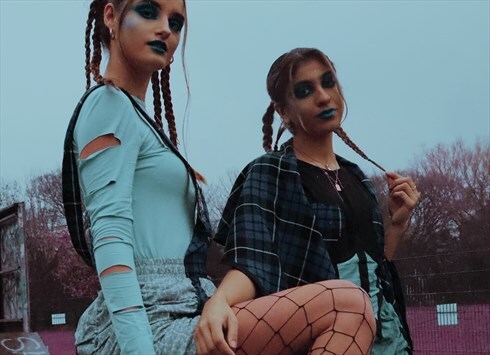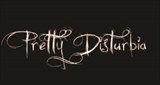 MANCHESTER, UK
🖤 Pretty Disturbia Vintage & Handmade! 🖤 Sustainable/ Ethical/ Inclusive/ Positive/ we have zero waste...
The Pretty Disturbia Clothes Swap!
Pretty Disturbia held a Clothes Swapping Party a few weeks at our little design studio in Manchester (Thursday 14th November 2013) at PD HQ it was a great success! The idea of a clothes swap is to bring the items, also including shoes, jewellery and accessories, you no longer want (All in good- very good condition) and swap it with something you really like ( WIN- WIN- WIN Situation!)
Doing the swap this time of year was a fantastic idea as it guaranteed you a new Christmas outfit!
It began at 6pm and it was a really relaxed and friendly atmosphere. Earlier in the day I had visions of the clothes in a big pile on the floor and us all savagely fighting over them but I was assured it was much more civilised than that, and it was. We began by having drinks and nibbles (I ate most of them!) and everyone secretly hung their clothes on rails, we waited for everyone to arrive and then Queen PD Dolly Leesa shouted, "1,2,3 GO!" We all walked gently over to something that caught our eye, and swiftly but softly grabbed the item we wanted! The rule was to take the amount of items you brought, for example if you brought 4 items, you took 4 items home.
The clothes that were left over – there was very little left- will be sent to a charity shop, so even charity benefits and our wardobes were refreshed also! When we had chosen our desired clothes we sat down and admired each other's choices, occasionally stating, "Oh that was mine, it's lovely isn't it!" It was really interesting to see the choices people made as everyone said they would not have chosen it normally, but were happy they chose it. The party was also a fantastic way to meet new people, some of them being former PD Dollies.
I picked up some fantastic things such as the dress I'm wearing today (15/11/13), which is a tie-dye vintage midi dress. I also picked up a vintage shirt and smart feminine waistcoat. Whilst PD Dolly Min picked up my Gap silky forest green shirt, she would definitely suit it more than I did! Also, PD Dolly Shaz picked up my denim, studded shirt, which she loves, she is wearing it today and looks fabulous! With all this is mind Leesa has decided that another Clothes Swap Party is on the cards and will be held around Easter Time, so keep an eye out on Facebook and Twitter for an event. This is the 3rd one we've done and they've all been a big success!

Kisses From PD Dolly Louise xxxx