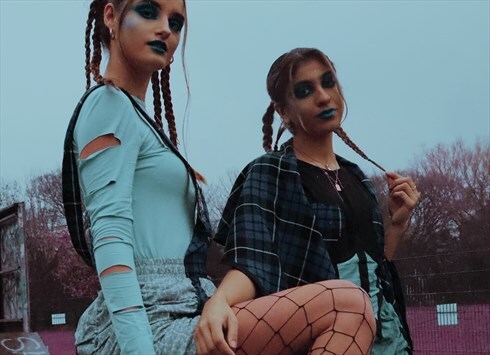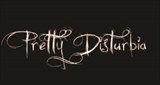 MANCHESTER, UK
🖤 Pretty Disturbia Vintage & Handmade! 🖤 Sustainable/ Ethical/ Inclusive/ Positive/ we have zero waste...
We all love catching a bargain, so it's time for a SALE!
Greetings to all our PD Dollies!
It's intern Emma back here at the HQ, and I'd just like to inform you of our amazing bargains you can snap up on our ASOS Marketplace Boutique full of Pretty Disturbia hand made gems and vintage one off pieces!
Did you know that we're on Pinterest? And we have a £10 and Under board? It is great to follow if you want to be one of the 1st peeps to see our daily reductions!? :)
Click HERE to see it! ;)
You literally can't go wrong with our £10 and under and…our £5 and under section, so I've taken the time to choose my top picks from each section to give you a sneak preview!
£10 and under sale items

With this metallic cardigan, you're adding instant glamour to your day-to-day wear, mix up your clothing looks with casual and this elegant metallic cardigan, or go all out and wear with your LBD for a super classy look! It's only £9, so it's really no hassel style! – get it here

My second pick is at the opposite end of the colour spectrum, this vibrant red gets you ready for summer which gives us all a pick-me-up for starting the day! Dress alone with accessories for an evening look or team with a contrasting or print cardigan/bomber jacket for a casual day look! At £7, it won't be about for long! – get it here

Add this bag to your outfit for a fresh summery vibe, this bag is sure to perk up any boring outfit and bring you back onto the fashion bandwagon of 70's individuality. Just £10 – get it here
£5 and under items


This print is so 50's vintage and original. You can add this scarf to an outfit as a casual round the neck or as a head bow and instantly brighten up your outfit with this pink printed colour pop! It's a steal at only £1.50!! – get it here

Another bargain in a cute spring pastel pink, this ruffle top is so ladylike and versatile, team up with your favourite jeans or dress it up with a skirt or your pretty disturbia grunge leggings!
Just £2! – get it here

We're loving the pastels this spring, and you can't get sweeter than this pale mint green, hand embellished crop by Pretty Disturbia! Save it for the summer festival season as well, because it's all about individuality and effortless style! Also at only £4, you can't say no. – get it here
There we have it, my top six picks of the Pretty Disturbia Sale!
Happy shopping and get your bargains for the summer!
See ya!
Kisses from PD Dolly Emma xx