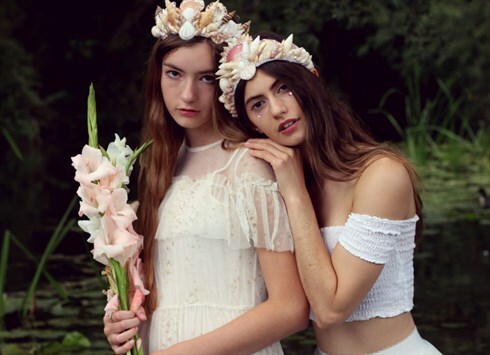 Leamngton Spa, UK
Unique handmade accessories
Milkmaid braids in 5 minutes
Milkmaid braids are the best bad hair day trick! This is such an easy look to create and it takes less than 5 minutes. You will need a few bobby pins and two small hairbands.
1. Divide your hair into two sections, the braids work better on unwashed hair.
2. Plait hair into two braids
3 Pull a braid over one ear and pin securely with some bobby pins.
4. Pull the second braid over the first one pulling the ends towards the back of your head. Secure your braids with some more bobby pins.
6. Add more pins to make it secure and viola, bad hair days is a thing of the past with milkmaid braids in no time.