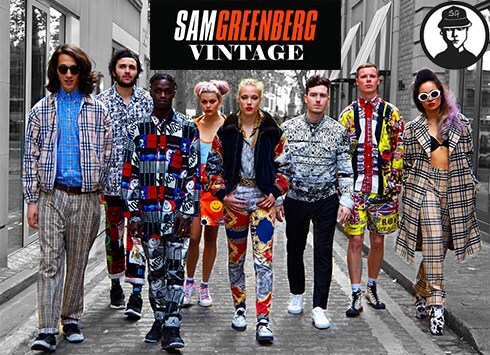 VAT No: GB217635409
London, UK
TOPMAN Oxford Circus , Stratford Westfield, Shoreditch, Bremt Cross, Manchester Arndale, Oxford and Brighton...
Bill Cosby Does Fathers Day....No Sweat!
The Cosby Confidential
In 1984, bill cosby debuted his brand new sitcom, the cosby show. cosby was the lead, but he couldn't have done it without his costars: phylicia rashad, malcolm jamal warner, lisa bonet and…those sweaters. During the show's 8 year run, bill cosby wore a variety of multicolored australian coogi sweaters that fondly became known as the "cosby sweater."
But when the lights faded, so did the sweaters. no one has seen or heard from the cosby sweater since bill and the gang bid their adieu to the tv watching public in 1992. Most people just think the cosby sweater went out of style. Most people…are wrong. The truth is as frightening as the sweet patterns on the sweaters themselves.
In the midst of summer reruns, the cosby sweater…catches on, the Cosby Sweater sold eight thousand sweaters on one day alone in June 1985. maybe it's eight thousand.
So the sweater is a little celebrity of it's own, lets celebrate! "Fatherhood is pretending the present you love most is soap-on-a-rope". ~Bill Cosby
Here's a few of papa Sam's best: