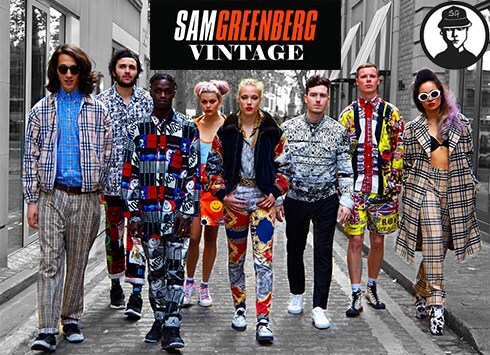 VAT No: GB217635409
London, UK
TOPMAN Oxford Circus , Stratford Westfield, Shoreditch, Bremt Cross, Manchester Arndale, Oxford and Brighton...
BYE BYE SUMMER....HELLO AUTUMN...CASH YOUR CHEQUE ON SOME AZTEC!

When we think of Mayans, Aztecs, and Incas we generally think of heavy, thick fabrics and spiced hot chocolate. As for Aztec men, they wore shoulder length hair with a fringe, and plucked their facial hair (ouch). The women wore their hair loose and braided it with ribbons and ornaments. Warriors wore ponytails with some locks singled out with patterned braids, while their female companions wore short hair, to the nose, died with black mud and shined with indigo dye (possibly not one to try at home).
Summer's Aztec trend continues to be important for the Autumn/Winter season. Tribal prints mixed with geometric patterns are going to be everywhere. The crazy bright colours of summer are replaced with warmer tones of red and pink, looking especially fetching with chinos or brown cords. Oversize stones and feathers take the tribal feel one step further for anyone who's a little daring and wants to accessorise the look.
These guys are rocking the warrior-chic to the max:

Sammy G's collection isn't too over the top. Instead our Aztec influence of shirts is blended with a Western style in jeans or shorts, bringing the line a little closer to home.