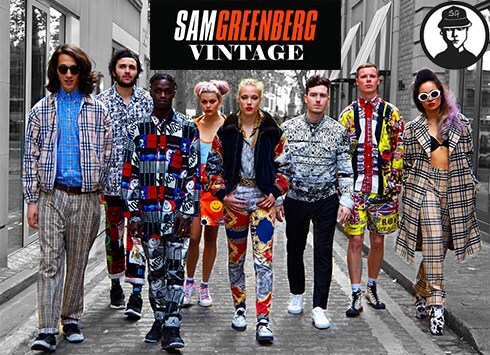 VAT No: GB217635409
London, UK
TOPMAN Oxford Circus , Stratford Westfield, Shoreditch, Bremt Cross, Manchester Arndale, Oxford and Brighton...
HEARTSHAKER HEARTBREAKER...LEATHER LOVERS LOOK OUT!
The black leather jacket has always been the uniform of the bad, the rebellious and the outsider. The Hells Angels, the Black Panthers, punks, goths, metalheads, gay bar cruisers, and many of rock and roll's non-conformist icons all brandished, at one time or another, the black leather jacket. Whether for protective or fashionable reasons, the effect is as menacing as it is stylish.


Broken in leather, beat-up patina, fierce attitude, and a sartorial swagger all rolled into one item. These jackets are sold as-is and a few of them have hand-sewn repair work, customized details, or flaws that are minimal and that, when compared to a new leather, simply add to the jacket's overall personality, not unlike a junk yard dog compared to a well-groomed poodle.
Here's some of our latest and greatest: