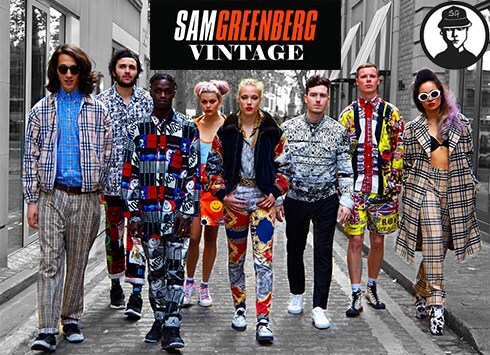 VAT No: GB217635409
London, UK
TOPMAN Oxford Circus , Stratford Westfield, Shoreditch, Bremt Cross, Manchester Arndale, Oxford and Brighton...
NEW KIDS ON THE BLOCK ARE BACK!!!
"The Right Stuff" really is — at long last — returning to your block. Thankfully, this time, it's all happening in the right way too.
In the late Eighties and early Nineties, while still teenagers themselves, New Kids on the Block became a phenomenon, selling over 70 million albums – including the back-to-back international number one efforts, 1988's Hangin' Tough and 1990's Step By Step — and a series of crossover smash R&B, pop hits like "You Got It (The Right Stuff)," "Cover Girl," "Didn't I (Blow Your Mind This Time)," "Hangin' Tough," "I'll Be Loving You," "Step By Step" and "Tonight" — as well as countless number of concert tickets, t-shirts and even lunchboxes to primarily female kids around the world. Then under the guidance of producer Maurice Starr who had previously brought the world New Edition, the New Kids made a huge impact on the culture very quickly.
New Kids On The Block — five now fully-grown men who forever defined what the modern boy band would look and sound like — are back together for the very first time in nearly a decade and a half, and currently hard at work on their first new album since 1994. That still untitled album should be released sometime this summer, preceded by the New Kid's first new single since the Nineties, and followed in the fall by an already hotly anticipated international concert tour.
In true 'Hangin Tough' 90's style, we bring you this Vintage New Kids On The Block Denim Jacket so that you too can 'Face the Music'.


GET IT HERE!!!