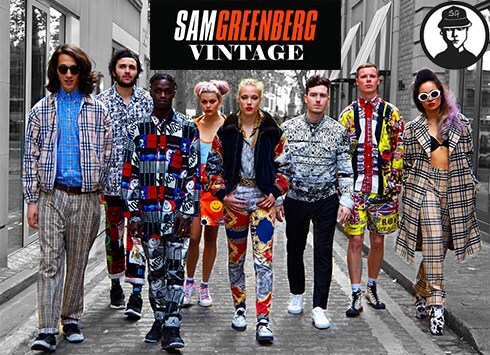 VAT No: GB217635409
London, UK
TOPMAN Oxford Circus , Stratford Westfield, Shoreditch, Bremt Cross, Manchester Arndale, Oxford and Brighton...
Rock it like The Ramones....Live on 80's Motorcycle Jackets

It almost seems troublesome to lend the name style icon to Joey Ramone, somebody who, at their very core, was anti fashion, anti popular culture and even anti rock and roll. However, it shows the mark of a true style icon when their influence on menswear is impossible to ignore. Joey Ramone's indictment of modern society allowed him, and the rest of The Ramones, to reject the norms of American dressing and redefine both their own style and the style of an entire counterculture. Whilst Joey Ramone was probably unaware of the power that his image held, this only serves to make him even cooler a style icon – aloof, disaffected and romantic.
Although London will forever been known as the birthplace and breeding ground of punk, The Ramones made sure that America was just as important to the movement. British punk retained certain sensibilities – a fixation with the queen, with London, and was formed out of institutions like Central St Martins, whereas US-born The Ramones truly subscribed to punk's DIY aesthetic. Creating a wall of noise, The Ramones were self taught, raw and innovative, Joey's cracked voice as lead singer, and Dee Dee starting off each song with a screaming '1 2 3 4.'
Sammy G is backing the punk rock steeze to the full. Check this one out. Available now at ASOS Marketplace. Only £90.00