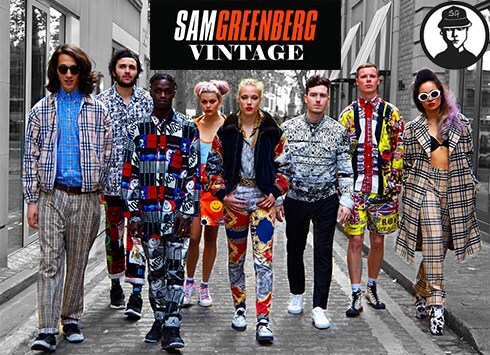 VAT No: GB217635409
London, UK
TOPMAN Oxford Circus , Stratford Westfield, Shoreditch, Bremt Cross, Manchester Arndale, Oxford and Brighton...
Sammy G holidays in Hawaii!
The aloha shirt, a 1940s fashion statement that grew to a '50s frenzy, is a fad that has refused to fade. Here Sammy G swivels their hips like Elvis in Blue Hawaii, Wa-wa-Waikiki!
"By fashion industry standards, the aloha shirt should have died out years ago," insists Hawaii historian Tommy Holmes. "But today there is probably no better-known garment in the world that captures the spirit of a place."
WAY BACK WHEN?!?
Aloha shirts have their origins in Hawaii's early ethnic stew. According to Holmes, back in the 1920s, Punahou School students had local tailors make simple, loose-fitting shirts, inspired by Filipino bayau shirts, from colorfully patterned Japanese kimono fabrics. The fad caught on with tourists, who called them Hawaiian shirts and bought them as souvenirs, and in 1935 Musa-Shiya, a tailor on Honolulu's N. King Street, advertised "Aloha Shirts … 95 cents and up."
Check our little shiners….all in mint condition. It's going to be a sunny weekend in the UK, shades on, pineapple and fixeeees at the ready….lemonade steady.