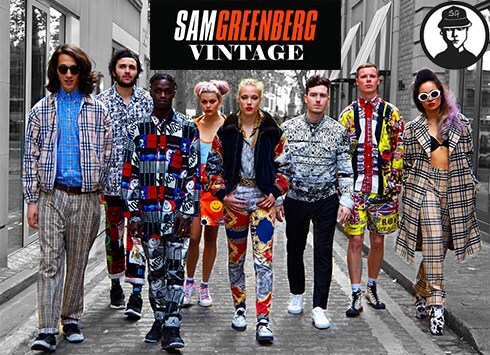 VAT No: GB217635409
London, UK
TOPMAN Oxford Circus , Stratford Westfield, Shoreditch, Bremt Cross, Manchester Arndale, Oxford and Brighton...
SAMMY G KNIT'S A STITCH IN ICELAND
Knitting is a way of life in Iceland, and Reykjavik is filled with handmade sweaters. The ancestry of the people of Iceland is both Scandinavian and Celtic, so is it any wonder? The iconic Icelandic sweater is wool with a patterned yoke. Like other scandinavian knitting, colour work is dominant, intricate, and very striking.
If you want a sweater for your pony, these things are pretty adaptable.


Inspired by the wild, volcanic landscape of Iceland, the rugged outdoor sweaters, vests and coats in this volume are knit in bulky weight yarn.
This arctic pair love the knit:

Everyone, even the youngest, was expected to produce a specified amount of knitted goods over a certain period. Families would gather around the fireplace and knit, sometimes two together around the same sweater, while listening to one person reading the psalms and old sagas. The speed of the knitting would be decided by the reader – set by the tempo of his voice. People knitted everywhere – In the darkness of the small Icelandic turf houses, where the poor light made them improve their knitting skills.
Bumper collection of knit here:

Come right in to Sammy's snug store and find something to bundle up in.