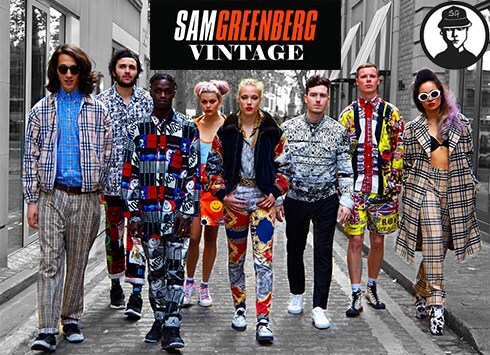 VAT No: GB217635409
London, UK
TOPMAN Oxford Circus , Stratford Westfield, Shoreditch, Bremt Cross, Manchester Arndale, Oxford and Brighton...
Since 1924....
Since first introduced in 1924, Pendleton wool plaid shirts have been a staple in men's wardrobes. Before the first Pendleton plaid shirt came from the mill, men revered the wool shirt for its warmth and durability, but not their colour or style.
C. M. Bishop saw the opportunity to bring rich plaids and colours to this utilitarian shirt, and the Pendleton wool plaid shirt was born.
The company had already developed sophisticated weaving capabilities in the production of its jacquard Indian trade blankets, which were rich in colour and pattern. That expertise was applied to the shirt bringing handsome colours and patterns to what had been a dull and colourless functional shirt. Instantly, the shirt became a coveted item and men throughout the US flocked to buy them.
Fifty years ago, The Beach Boys, then called the "Pendletones," made the Pendleton plaid shirt their wardrobe of choice and created a fashion trend among America's youth. Wearing the wool shirts as jackets over tee shirts and jeans became the band's signature look and appeared on many album covers throughout the 1950s and 60´s.
Over the years, styles, patterns, even the weights of the wool fabric, have changed, but one thing remains the same:
The consistent quality of these highly praised shirts,
"Warranted to be a Pendleton."
We've got a collection of colours and sizes, which are good for all year round. Open in summer and buttoned up with a woolen cardy for days a little like today.