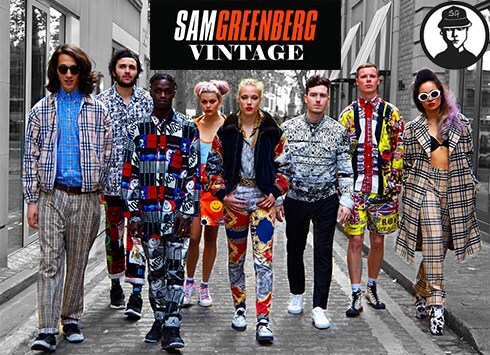 VAT No: GB217635409
London, UK
TOPMAN Oxford Circus , Stratford Westfield, Shoreditch, Bremt Cross, Manchester Arndale, Oxford and Brighton...
Technicolour Joseph....The pioneer of Tie-Dye???
Tie-dye dates back to ancient times. Along with beads, shells, and other ornamentation, our ancestors tie-dyed. Think to the story of Joseph, son of Jacob, from ye olde Bible. He had a beautiful coat of many colors; the envy of his bros. Maybe it was even Tie-Dyed??
Tie-dye became fully developed in China during the T'ang dynasty (618-906 A.D.) and in Japan during the Nara period (552-794 A.D.). The availability of silk and hemp, which are very receptive to the resist technique, made these countries' art outstanding. Some early tribes in Western China, South East Asia, and Central America tied and dyed the threads before weaving their cloth. When it was woven into material, gorgeous designs appeared where the white lines of the tie contrasted with the colored dyes. This method is known as ikat.
After a long absence, tie-dye came back in style in the 1960's when a movement emerged with 20 somethings emphasized on individuality. It was time to "do your own thing." Everyone was out to make a statement. Tie-dyed sheets were used as room dividers and wall hangings. Silk and cotton banners were used as backdrops for concerts like led Zeppelin and Jimi Hendrix.

Joseph…our patron saint of tie-dye.

A typical 60s setting…lovely tie dye wall-hanger lady.
A FEW OF SAMMY G'S FAVES: