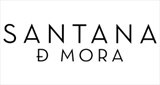 Madrid, Spain
We are a Spanish fashion brand designing seasonless dresses and accesories. We design our pieces very...
We are excited to be here @ ASOS!
Hi ASOS family!
We wanted to take the opportunity to tell all of you how excited we are to be present @ ASOS Marketplace. We are really grateful for the opportunity and hoping you love our designs.
You will notice our dresses are carefully designed. We take our time to pick the right tissue, invest several ours on defining our patterns, and even longer ours in testing and fitting the prototypes. We collaborate with local artisans that help us bring our ideas to reality.
We would love to hear any feedback you have on our designs.
Thanks for your time in our Boutique!
Cheers,
Carolina