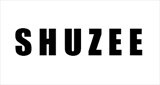 Reading, UK
Shuzee is a fashion forward footwear brand for with an aim to please. Shop your favourite high street...
FESTIVAL SEASON!
As well as beach, sand and sea. Festivals in the summer are the perfect place to go. And Clear-Coloured-DM styled boots are the perfect thing to wear to them!
The biggest question when you're packing to go to a festival is, what shall I wear? Well we have the answer, these!
They're bright, funky, totally unique and perfect for an outside event like a festival.
You're protected from the rain and mud completely yet you're good sense of style still remains.
In blue, pink, yellow and black..and for only £19.99!