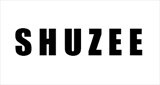 Reading, UK
Shuzee is a fashion forward footwear brand for with an aim to please. Shop your favourite high street...
HIDDEN WEDGED TRAINERS STILL IN!
In the video 'Love on Top' The wedged trainers are a great look, Bey looks amazing so why can't we? You can wear them casually with jeans or on the town, however you want, knowing you have as much swag and confidence as Queen diva!
Enter link text here…
You can find similiar versions on either Amazon: http://www.amazon.co.uk/LADIES-WOMENS-HIDDEN-CONCEALED-TRAINERS/dp/B00G5A4GBS/ref=sr_1_118?ie=UTF8&qid=1400844868&sr=8-118&keywords=shuzee+shoes Ebay: http://www.ebay.co.uk/itm/LADIES-WOMENS-NEW-HIDDEN-CONCEALED-WEDGE-SPORTS-TRAINERS-SIZE-/200956019746?pt=UK_Women_s_Shoes&var&hash=item2ec9e98422 and: http://www.shuzee.com/wedge-trainers.html
Have a wonder through all the different types of wedged hidden trainers and take your pick!