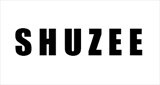 Reading, UK
Shuzee is a fashion forward footwear brand for with an aim to please. Shop your favourite high street...
Jelly's for Summer!
Yes, that's right! The 90's old school jelly shoe is back!
Former girl group member from Girls Aloud, Nicola Roberts styles them out perfectly, completing her retro outfit.
What a better time to start wearing this pair of stylish footwear when the sun is starting to appear! Make summer 2014 go back to the 1990's!
Get a very similar version of these jelly shoes from us (left) in silver for just £7.99!