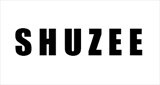 Reading, UK
Shuzee is a fashion forward footwear brand for with an aim to please. Shop your favourite high street...
SO WHY JELLY SHOES?
As jelly shoes are again back in fashion there is quite obviously mixed views on why and if they should be. Like every trend in the fashion world, it loses it's popularity and excitement when a new trend comes along, however it's very normal for the very same trend to pop back up when its not expected, very much like the jelly shoe.
Although there's many up and down opinions about the shoe, it cannot be argued that the jelly shoe is very practical for the Summer. The comfort comes from PVC plastic which makes up the material of the sandal/shoe. It's waterproof, so whatever you do this summer whether you go into the sea or get caught up in the summer English rain, the jelly shoe is pretty durable to not get damaged at all. And although it's only made of plastic, this particular material although bends and is fitted to comfort, it's not flimsy or badly crafted, so again retains strength.

And although not to every ones taste, it's colourful, fun, relatively cheap and of course very much in style.
Go to :http://www.shuzee.com or through eBay http://www.ebay.co.uk/sch/i.html?_trksid=p2050601.m570.l1313.TR0.TRC0.H0.Xshuzee&_nkw=shuzee&_sacat=0&_from=R40 Amazon or alternatively on ASOS ":https://marketplace.asos.com/boutique/jabberwocky?oss_ss=1&mpwa_searchIsSuggested=1&tab=seller to find the different types of jelly shoes and sandals!