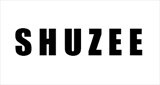 Reading, UK
Shuzee is a fashion forward footwear brand for with an aim to please. Shop your favourite high street...
WHAT VOGUE SAYS!
According to Vogue
these are some of the top 10 trends that have stayed or either coming into fashion for Spring/Summer 2014. Go to http://www.vogue.co.uk/fashion/trends/ to view the full list!
'Back to Mono' black and white has crept back into fashion, it looks sophisticated and definitely eye catching because of it's fresh cut.

Next Vogue has named it 'Rhapsody in Blue' it's clear even walking down the road how much denim and jean you can see, it's made a great comeback, although quite scruffy and far from feminen it still remains a high fashion look, worn with confidence you still contain a great look.

'Blurred Lines' this sort of mesh design today is really in, it's often on tops and dresses, even on swimsuits although your under clothed is seen depending on where the mesh is, because it is 'blurred' makes the item of clothing or outfit chic and sexy.

'The Exposé' showing either a little skin or more especially the midriff area is around at the moment and has been for quite a few seasons. It's a playful and when worn right, harmless design, perfect for this season, summer and can be worn each other casually or ready for a night out.

Next is 'Wanderlust' this is where patterns come in, most usually tribal like. The Implementation of global and cultural designs around the world put together look great on any sort of clothing.

Next is 'Top Coats' these either long or sharp looking coats are very in, they always look edgy and or either complete a smart or simple outfit. 'Top Coats more directed in the style of a trench/waterproof coat again great and practical for this summer season with light showers and cooler nights.

Following that is 'Square Dance' checked is definitely in at the moment. It's fun, young and can go either way with whatever look you're trying to achieve. Following Square Dance, to the next row below is another trend which Vogue calls
'Come to the Crease' This is once again back, although some perceive it to be a schoolgirl kind of style it's far from it, again the crease can be worn day or night, depending on the material, colour and style of the pleats and creases, if you have the confidence, it's easily pulled off as stylish.

'Mixed Bouquet' Floral, flowers and flowery patterns. Although pretty and girly, worn and styled correctly it's very refined and classy. And perfect to be worn against the summer sun this season!

'The Sporting Life' This is mistaken for looking cheap etc however it's not it's very old school. Don't be shy, jump into your own kit and strut your sport styled wear with confidence whilst enjoyed the sun!