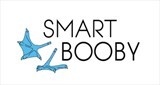 Vilnius, Lithuania
Every model of Smart Booby socks comes from an idea and a story behind it. It transforms into design...
New model coming soon
Romantic relations, new places, shapes, colors and smell inspired us to create this special socks model named DATE. There is only one chance to make first impression, 55% of that impression is based off of appearance. Dress for success and become dating guru.
New model coming soon!