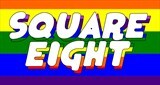 Gouda, Netherlands
Created in 2017, Square Eight is a vintage clothing brand based out of Gouda, The Netherlands. With a...
Positive

(62)

Neutral

(4)

Negative

(0)

Vintage Beige In to Africa Utility Vest

Vintage Reworked Adidas Crop Hooded Sweatshirt
90's Green and purple 1/4 zip Sweatshirt
Vintage Red Abstract Pattern 70's Blouse.

Vintage Black Worker Style Lined Carhartt Jacket

Vintage Leather Perfecto Biker Jacket

Vintage Carhartt Skater Worker Trousers

Blue Carhartt Worker Skater Trousers

90's Vintage Orange Checkered Trousers

Vintage Fringe Suede Festival Biker Gilet

Vintage Red Champion Embroidered Logo Crew Neck Sweatshirt

Vintage Dark Blue Check Trousers

Vintage Light Blue Nike Crew Neck Sweatshirt

Blue Dickies High Waisted Worker Skater Trousers

90's tee T-Shirt
Adidas Track Pants

Navy Adidas Track Pants
90's Blue Polo tee T-Shirt

Vintage 80s Original Burberry Trench Coat
Vintage Adidas 1/4 zip Embroidered Sweatshirt