Sun is up, you're in for a happy summer! Use promo code: HEATWAVE10 for 10% off on your purchase.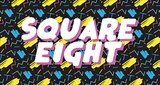 Gouda, Netherlands
Created in 2017, Square Eight is a vintage clothing brand based out of Gouda, The Netherlands. With a...
Positive

(40)

Neutral

(2)

Negative

(0)
Vintage Festival Bum Bag Fanny

Vintage Hawaiian Festival Shirt. Unisex.

Vintage striped t_shirt
Vintage Light Blue denim Jacket

Vintage yellow Ralph Lauren Poloshirt
Vintage Reworked Adidas Crop Sweatshirt
Blue Linen Ralph Lauren Shirt
Vintage 90's Viscose shirt
Green Dungarees with yellow stitching

Vintage Fringe Suede Festival Jacket
Vintage Tie Dye T-shirt
Classic Check Tartan Trousers
Vintage Pleated Denim Jeans

Green Wilson Baseball Jersey
Vintage striped Ralph Lauren Poloshirt
90's Vintage Denim Dungarees
Vintage Aztec Shearling Sherpa Suede Jacket
Grey and white Skater Teddy Brunotti Fleece
Vintage red pattern knit lacoste jumper sweatshirt
D. Green Suede Lammy Shearling jacket